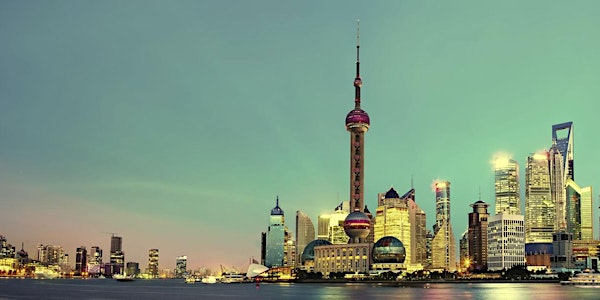 JORNADA "CÓMO VENDER ONLINE EN CHINA Y NO MORIR EN EL INTENTO"
When and where
Location
B2Work Doctor Esquerdo 170 2º 28007 madrid Spain
Refund Policy
Contact the organiser to request a refund.
Description
JORNADA "CÓMO VENDER ONLINE EN CHINA Y NO MORIR EN EL INTENTO"
El comercio electrónico está transformando el mundo. Y mucho más aún en China. No vender por Internet en China se está convirtiendo en una rareza y hacerlo sigue siendo una oportunidad a aprovechar. Si quieres saber más acerca del mercado digital más dinámico del momento apúntate a esta jornada!
¿Cómo podemos aprovechar un mercado con más de 675 millones de usuarios de internet?

¿Cómo podemos solventar las barreras culturales de un país tan diferente al nuestro? ¿Y las legales?

¿Cuáles son los principales actores del ecosistema digital chino?

¿Cuáles son los últimos movimientos de un mercado que se ha convertido en la referencia a seguir para el resto del mundo?
Durante la jornada intentaremos responder a estas y otras preguntas de la mano de nuestros expertos en el panorama digital chino, Luis Galán y Carlos Caballero.
Evento:
Vender en China por internet "Cómo hacerlo sin morir en el intento"
——-
Ponentes:
Luis Galán – CEO & Founder 2 Open
Carlos Caballero – Partner 2 Open
——-
Lugar:
B2Work – Doctor Esquerdo 170 – 2º
Madrid – 28007
—–
Fecha y Hora:
Viernes 08 de Julio. De 09:30 – 12:00
——-
Organizado por:
2 Open – Ecommerce in China
——-
Agenda:
• 09:30 Recepción de los asistentes
• 09:45 Comercio electrónico B2C en China. Introducción. – Carlos Caballero (45 minutos)
• 10:30 Pausa para desayuno
• 10:45 Novedades y últimas tendencias – Luis S. Galán (45 minutos)
• 11:30 Networking
ACERCA DE LOS PONENTES
Luis S. Galan. 2 Open CEO – Con dos masters en las más prestigiosas escuelas de negocio: Máster en Administración de Empresas en CEIBS (China Europe International Business School), Shanghái, y Máster en Información de Sistemas en IE, Madrid, posee más de 12 años de experiencia en el desarrollo de negocio digital en diferentes países tales como Reino Unido, Francia, Alemania y España. Antes de aterrizar en China y fundar 2 Open, trabajó para eBay y PRISA, el mayor grupo mediático en lengua española.
Carlos Caballero. 2 Open Partner – Posee más de 12 años de experiencia en el desarrollo de negocio digital especializado en el área del comercio electrónico tanto en China como Europa. Pasó 6 años en Berlín ayudando a hacer crecer dos conocidas startups del mundo del comercio electrónico y posteriormente se mudó a Londres donde se encargó de desarrollar el área de marketing digital de la que acabaría siendo la mayor compañía online de muebles de diseño en toda Europa durante 5 años, antes de continuar su carrera en 2 Open.
Sí quieres saber más acerca de 2 Open visita nuestra web o contáctanos a través de info@2open.biz