Description
Khana Bierbood publicaron su primer LP tras siete años de existencia el pasado mes de Enero y en Noviembre se presentaran por primera vez en directo en nuestro país con dos fechas en Madrid y San Sebastian.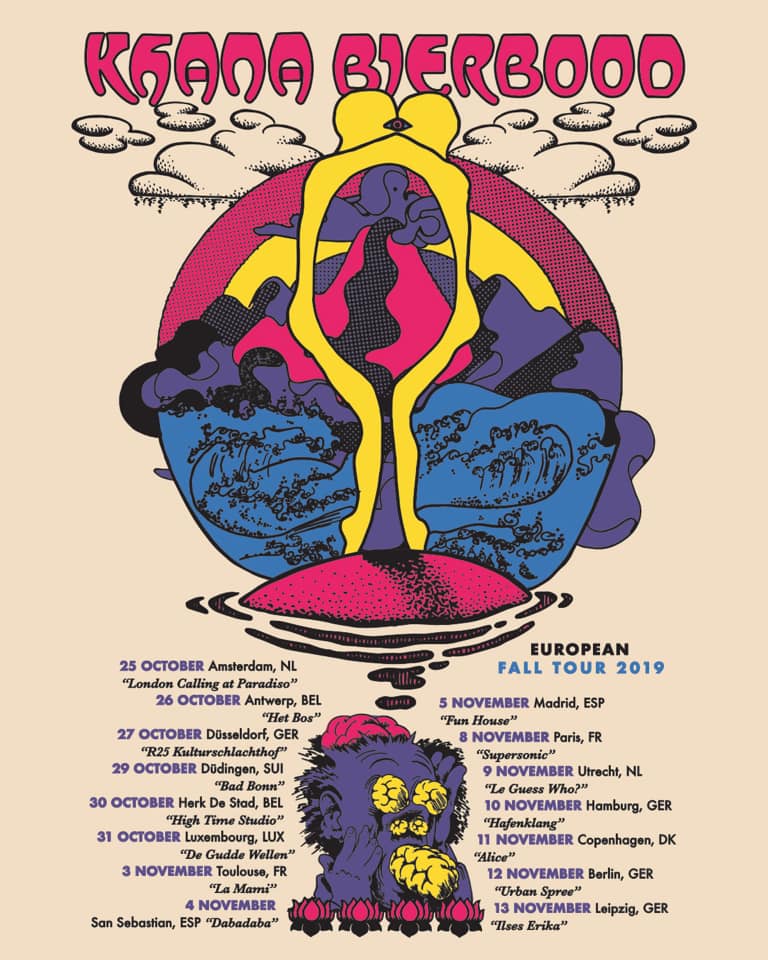 En su último trabajo, Khana Bierbood se llaman a sí mismos Strangers from the Far East, pero hay algo extrañamente familiar en el disco de debut del quinteto tailandés. Su mezcla con tintes lo-fi de garage rock, surf, sergioleonismo y pop psicodélico reclama un espacio propio en el circuito del rock de inspiración 60's y 70's. Al mismo tiempo, los tailandeses utilizan algunas de sus influencias tradicionales nativas como elemento distintivo e ilustrativo del cómo y dónde, dando por resultado una contagiosa mezcla de lisergia californiana, selva asiática yspaghetti western. El quinteto se sirve del sonido vaporoso de los teclados además de unas escalas de guitarra fuera de la normativa occidental.
Aunque sea el maridaje entre oriente y occidente seguramente lo primero que salte a la vista, Strangers from the Far East es un sólido primer disco construido entorno a sonidos psicodélicos. Gob Yutthana (voz y guitarra), Jay Rathchanon (bajo y vocales), Ohm Chanutpong (batería), Peep Sirimit (percusión y teclados) y Mo Kittinan (guitarra) llevaban siete años tocando sin apenas haber grabado hasta su fichaje por Guruguru Brain, sello con base en Amsterdam con un catálogo trufado en estimulantes y exóticos discos.
Producido por Go Kurosawa de Kikagaku Moyo en los estudios Tsubame de Tokyo, Strangers from the Far East aprueba con nota en su empeño por amasar aproximaciones al surf y garage rock, determinado en la ejecución y con un buen sentido de estructura en la grabación. Este será su primer paso peninsular.