Curso presencial de huerta. Vamos a tener diferentes actividades alrededor de la huerta ecológica y aprender cultivar tu propios alimentos.
About this event
La Huerta Permacultural (Presencial)
¿Por qué asistir a este curso?
Con el desarrollo nos convertimos más y más en una sociedad industrial, que avanza sin que parezca que le preocupe la destrucción del planeta como consecuencia directa de la búsqueda irracional y explotación de los recursos naturales. Nos desconectamos del medio natural que nos rodea, y vemos como el cambio climático va afectando más: tormentas, sequías, olas de frío de calor, inundaciones, etc. Y saber que la producción de nuestro alimento juega un papel muy importante en este desequilibrio, hace que la sociedad se plantee nuevas formas de cultivo y de obtención de alimentos.
A través de este curso, aprenderás a cultivar tu propio alimento de una forma regenerativa, empoderándandote en tu soberanía alimentaria y reduciendo tu huella ecológica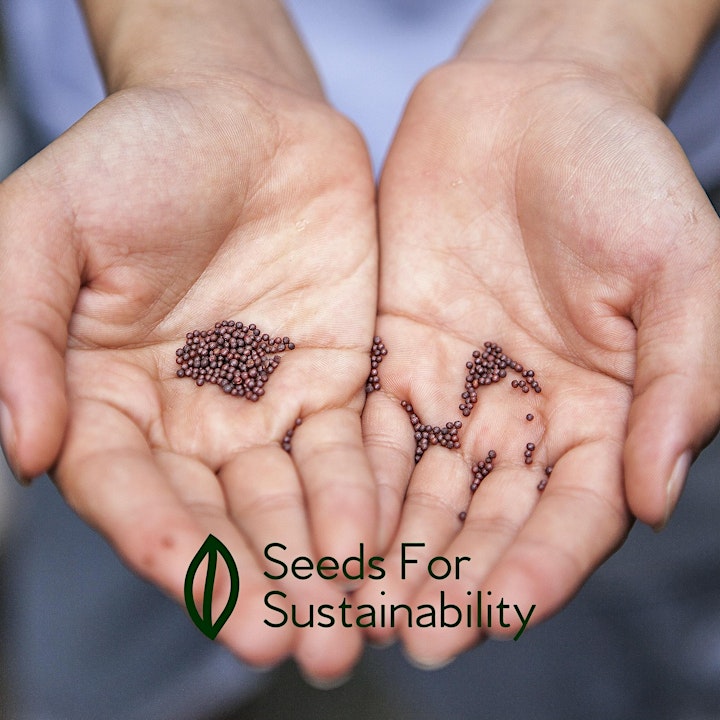 ¿Por qué una huerta permacultural?
Hoy en día la permacultura y el permacultivo en sí son el tipo de agricultura que se encuentra en mayor consonancia con la naturaleza; no solo por el respeto al medio ambiente sino que permite su restauración, debido a que se basa en un diseño y en un mantenimiento de sistemas agrícolas que poseen una diversidad, estabilidad y resiliencia que intenta aproximarse a los ecosistemas naturales.
La huerta es uno de los elementos indispensables en cualquier diseño clásico de permacultura; en este curso aprenderás todo lo necesario para poner en marcha tu propia huerta permacultural.
Cultivar un huerto no es solo obtener verduras y frutas, sino que con su cultivo conseguimos beneficios para nuestra salud y la del entorno donde la establezcamos. Es crear un sistema donde plantas, animales y humanos habitan en armonía.
Programa:
Viernes 15:
16:00 Llegada participantes
16:30 Bienvenida
17:00 Presentación del curso
17:20 Introducción a la permacultura en el huerto
18:30 Prácticas
20:30 Cierre primer día
Sábado 16
9:00 Prácticas
11:30 Merienda
12:00 Prácticas
14:00 Almuerzo
16:00 Prácticas
18:00 Merienda
18:30 Prácticas
20:30 Cierre segundo día
Domingo 17
9:00 Prácticas
11;30 Merienda
12:00 Prácticas
14:30 Almuerzo
16:30 Clausura y despedida
Curso práctico en el que aprenderemos diferentes ténicas y estrategias típicas en el permacultivo. Crearemos diferentes tipos de bancales elevados con materiales diversos, veremos como crear una vermicompostera y aprovechar a las lombrices en el bancal, también aprenderemos cómo identificar el tipo de suelo que tenemos, cómo mejorarlo, que hacer para reforzar la biodiversidad del agroecosistema, cómo asociar las plantas en el huerto, cómo guardar nuestras propias semillas para aumentar nuestra resiliencia, manejar gallinas en el huerto, etc.
Imparten:
Ana María Jiménez (Ecoluciona)
Miguel Ruiz (Ecoluciona)
Lugar: Finca Ecoluciona, en Estación de Cártama (Málaga) mandamos ubicación exacta cuando te inscribes
Organizer of La huerta permacultural
We are a compnay dedicated to SUSTAINABILITY & HEALTHY LIVING.
 Our mission is to empower YOU to be the engine of change.
We offer courses, consulting, workshops & events and lots of free resources on our website and social media. For more information on what we do and how we are feel free to have a look around on our website: www.seeds-for-sustainability.com