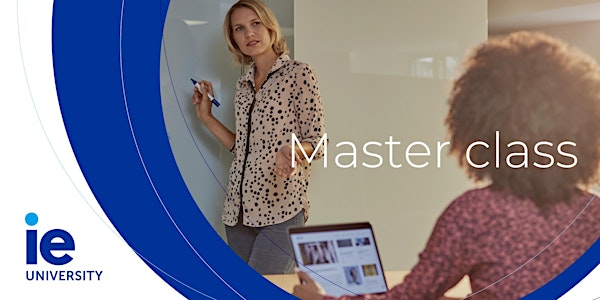 Leading in Business Ecosystems
Online Master Class with IE Professor Peter Bryant
About this event
We live and work in an increasingly connected and integrated world and, in consequence, ecosystems are more important than ever. But leading in ecosystems requires new skills, and even a new mindset. Which is the key?
Effective leaders motivate and collaborate, rather than command and control. In this webinar IE Professor Peter Bryant we will explore how these trends are impacting leadership and management.
About the Speaker
Peter Bryant is an adjunct professor of entrepreneurship at IE Business School, which he first joined in 2009. Before this, he had a 16 years career in different industries including software development, consulting, venture capital investing, and technology commercialization.
During these years, Peter worked closely with many innovators and entrepreneurs, helping to create startups and mentor their early development.
His academic research focuses on the origin and evolution of innovative organizations, their capabilities and strategies, including the opportunities and challenges of digitalization.