LEAN STARTUP CONFERENCE - LAS PALMAS DE GRAN CANARIA
When and where
Location
DELICIOUS FOOD LOUNGE C.C. LA MINILLA-TERRAZA 35011 Las Palmas De Gran Canaria Spain
Description
Lean Startup is the movement that is transforming how new products and their innovative business models are designed, built and launched.
-------------------------------
Welcome to the signup page for the Las Palmas de Gran Canaria Livestream Simulcast for The Lean Startup Conference - 2012 direct from San Francisco -California .USA
EDEI Consultoreswww.edei.es is the official live stream partner for LPGC and SCTFE in the Canary Islands -Spain.
We'll all be getting together on Monday 3 December, to watch and share the Lean Startup Conference at DELICIOUS FOOD LOUNGE http://www.deliciousfood.es/
We shall start at 4:30 pm (till 24.00) with a short presentation and introduction about the Lean Startup main ideas (in Spanish). The Conference will be streamed in English with no simultaneous translation. Delicious Food : C.C. La Minilla-Terraza en Las Palmas de Gran Canaria.
Drinks and light meals will be served and paid personally on demand along the event.
Delicious - LeanSTUP offer is: 1 snack+ soft drink 3 eu. or bier 4eu.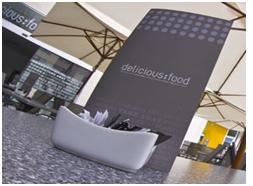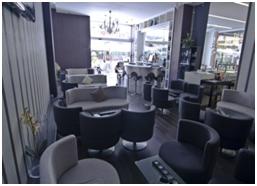 Please register with free tickets, here so we know how many people to expect. Note: your name, company and email address will be provided to the conference organizers (Eric Ries).

--------------------------------
The Lean Startup Conference brings together innovators from startups and established companies alike to share lessons for building profitable lean organizations.
With fresh case studies and talks from renowned practitioners, this event will help you jump-start your entrepreneurial practice or upgrade an existing one–whether you work for a startup or a mature company.
We're adding new speakers every week; check our website for the latest.
---------------------------------
Join us to watch, learn and lively discuss in a casual way (in Spanish) on a parallel program of this global and annual event for the first time in Las Palmas.
More than 30 world-class entrepreneurs will speak about their first-hand experiences, with keynotes including:
Come to meet other innovative entrepreneurs, managers and knowledge advisors and supporters interested in creating and scaling successful high potential startups in the Canary Islands for the world.
If you want to learn more about Lean Startup before the conference, this is a great video to get some background:
http://www.justin.tv/startuplessonslearned/b/286532804
More from EDEI 3R Startup: http://3r.edei.es/3RStartup