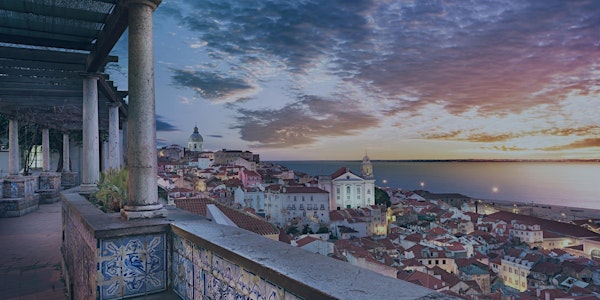 LX Scala - The first international Scala conference in Southwest Europe
When and where
Location
Microsoft Portugal, Lda Lote 2.07.02 Rua Sinais de Fogo 1990–110 Lisboa Portugal
Refund Policy
Contact the organiser to request a refund.
Description
The Scala first international conference of southwest Europe to gather communities from Portugal , Spain and the UK.
For the first time, Portugal hosts an event of this nature where experts in Scala from across Europe will discuss the present and future trends around the programming language.
With a limited audience of 100 people, LX Scala try to gather professionals from communities of Portugal, Spain and the UK.
Why?
It's important make stronger the community. A good community around Scala is the best way to create libraries of relevance. The Scala Community of Spain and Portugal are fragmented because the different country and the cities, this is an event focused in the people to talk familiarly with the people that moves the Meetups.



Who?
Noel is a partner at Underscore, the leading Scala consultancy. Noel has over fifteen years experience in software architecture and development, and over a decade in machine learning and data mining. Examples of the projects Noel has been involved with include one of the first commercial products to apply machine learning to the Internet (eventually acquired by Omniture), a BAFTA award winning website, and a custom CMS used daily by thousands of students. Noel is an active writer, presenter, and open source contributor. He has a PhD in machine learning from the University of Birmingham.
I am a software developer living in Berlin, working for Zalando. I am the creator of the specs2 library for software specifications in Scala. Scala has been my gateway drug to functional programming and made me a more satisfied developer. When I finally understand what I am doing I try to share it with the rest of the world :-).
Noel Markham lives in London, and started out as a Java developer in finance, before moving to functional programming in a wide range of industries, including games and social media startups, and one of the largest broadcasters in the UK. Before becoming a Scala developer, he wrote the book Java Programming Interviews Exposed, but more recently enjoys sharing his knowledge by speaking at conferences and attending meetups.
Nick is a Lisbon-based Scala enthusiast with background in computer science and human-computer interaction.
Previously known in the Scala community as the creator of Macroid, a composable UI DSL for Android, Nick is currently fighting fraud with machine learning at Feedzai. His interests include functional programming, usability and data visualization.
Michael works at VALO in Malaga building distributed systems for streaming analytics. Coming from a background in monitoring software for investment banks, he now spends his time tweaking the Dynamo model to maintain high availability of real-time data streams and queries using Scala and Akka.
Renato Cavalcanti is an independent Scala developer based in Belgium. Coming from a totally different field (psychology), he discovered a passion for programming in 1999. Scala aficionado since 2009, he has been hacking in Scala and related technologies for fun and profit. He's the founder of BeScala and co-founder of Strong[Typed]​ .
Patrick Di Loreto, R&D Engineering Lead at William Hill, is driving the development of the company's next generation Data Platform. Passionate about Functional Programming and Machine Learning, Patrick is an experienced engineer focused on designing and implementing distributed systems for highly available and scalable platforms
Johann Egger, born and raised in Vienna, Austria. Studied Software Engineering in Vienna Technical University. Worked at IBM Vienna - Java, Java, Java. Moved to Lisbon in 2009 to continue software engineering studies. Started working with Scala in 2010, joined Codacy in 2014. Fan of functional and type-level programming.
Danielle is a Scala developer currently living in England. Ever since 'discovering' functional programming, she has been intrigued to find out the ways that it could be used to reduce complexity and more pleasingly represent both traditional and less usual problems. She is currently working with data analytics in Scala and previously on enterprise Java systems, and before that, had a stint in computer forensics. Danielle has a special fondness for low-level programming and retro computer systems.
Build the best engineered startups answering hard problems of humanity, using scalable functional programming and state of the art in computer science, backed by excellent teams operating with mutual respect and having fun all along. I focus on Big Data Scala systems, which include Hadoop, Spark and Kafka-based flows where Scala is either already inside (as in Spark) or adds a DSL (such as Scoobi or Scalding), allowing to express the dataflows clearer and type-check across the Map/Reduce steps. I help with all stages of Big Data Scala systems, from architecture and design to deployment, scalability, training, tuning, and hiring teams to achieve the business results with these stacks. One of the integral goals is for the teams to have fun with the technology, which leads to multiple long-term benefits.
João studied Software Engineering in Instituto Superior Técnico. Over the last 10 years, worked as full-stack software developer, mostly in FinTech. Started working with Scala in 2012 and joined e.Near in 2014, managing and leading Scala teams since then.
Where?
It's a pleasure to have the support of Microsoft Portugal on our conference, who made available its headquartered in Lisbon, located on the riverside of the Tagus river.
An awesome venue with outdoor spaces, theater and a huge place to enjoy and share Scala knowledge.


When?
On Friday April 8th, we will have a welcome dinner in which we meet we meet the speakers and exchange ideas among community members.
On Saturday April 9th. The conference opening will be held at 09:00 and talks are scheduled until 21:00.
The event will conclude with party and rock concert at 23:00.