Nijar: the best of Almerian artesania - with mariposario (butterfly park) visit
About this event
There's so much more to Nijar than meets the eye, and the place lives and breathes history, culture, art, fun… everything we're about at Laughing Goat.On this fabulous, all-inclusive full day out, you'll get to see and do the following:
El Mariposario
This butterfly farm comes highly recommended by visitors and locals alike and has a 5/5 Trip Advisor rating. You will be surrounded by amazing butterflies in their own habitat, flowers and fountains – a completely unique, beautiful experience. (Wear something bright and they'll land on you!)
Casco Antiguo
The old part of Níjar is easy to miss thanks to a thriving high Street. But to miss it is to miss out. With its fabulous architecture, church and square, with surrounding lovely shops and more than a little history, the area has become emblematic of Níjar for us. From the impressive 'ayuntamiento' (council) building to tiny, crookedy, white painted houses, this is a place to fall in love with.Local artisans clearly have. They've rallied together to create a small 'artisan museum' to show off the history of their local crafts, especially esparto, the local woven basketwork. It's a lovely, well put together show which reveals a little of the history and workings of what makes Níjar so, well, Níjar!
Read more about the 'artesania': https://www.laughinggoat.net/blog/nijar-the-artisan-jewel-of-almeria
Barrio Alfarero
The Barrio Alfarero is the old pottery 'quarter' of Níjar. Here we can see crafts at every level, including two amazing potteries which we've selected for being very different to each other. One is famed locally, and offers a wide selection of pottery. Depending upon their routine for the day you may see ready made pieces ready to be painted or fired, or may see the potters at work painting.We've arranged for guests to stop at one of the potteries to paint a piece of pottery.
The second pottery is craft, but notched up a level.
You'll be able to see a loom for making jarapas (maybe even in motion), some beautiful weavings, and some out of the ordinary pottery.
Food and Drink
Food and drink are provided all day, and as Níjar is synonymous with Cabo de Gata, and it's in that direction that we'll be taking you for lunch. We've found a hidden gem of a restaurant, Tragaluz, where we'll have a small upstairs room with a balcony allocated exclusively to us at Laughing Goat. The light coming into this place is wonderful, as are the paintings by a local artist that adorn this space.
Shopping
We have a surprise or two up our sleeves for you, but suffice to say we'll give you some free time to enjoy the fabulous shops that line the long, straight main street of Níjar. Some of them are like little museums/histories in themselves.We drop you at the top of town, so you are walking downhill all the way. It's entirely up to you where you wander, but we'll share with you some of the gems that we've rooted out before we drop you, from cafes to crafts. We'll be at the meeting point early, ready to hear your adventures.
In summary
In summary, for 87.50 euros, this full day all-inclusive, limited availability tour includes:
All entry fees, including the 'mariposario'
Make your own pottery piece, collected for you – it needs baking! (For collection or sending on by individual arrangement)
Food and drink all day, including lunch
Transport to and from Níjar, from pick-up points by arrangement
Accompanied by English speaking guides (fluent in Spanish) throughout
We aim to start the tour at 10am, but will pick up beforehand, and you should expect to be back at around 6.30pm.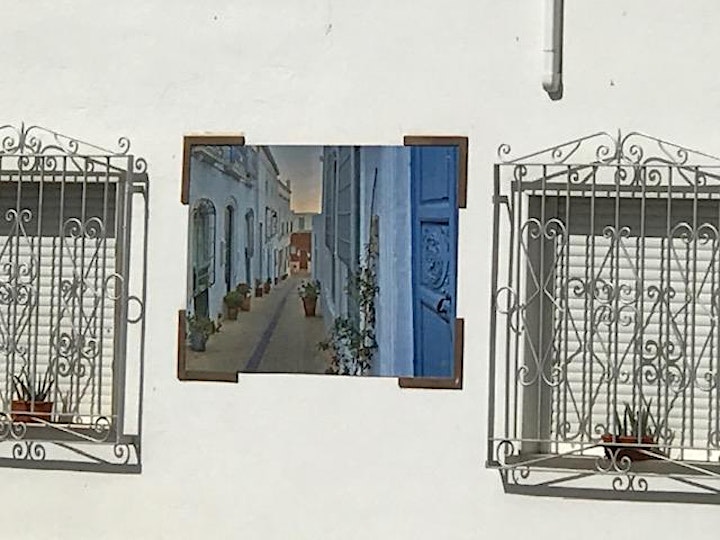 Organizer of Majical Nijar