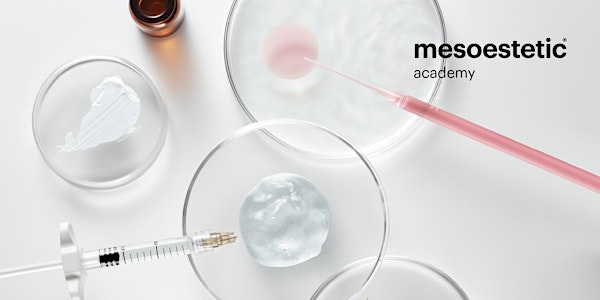 mesoestetic® highlights at IMCAS2023 congress
mesoestetic® highlights at IMCAS2023 congress
About this event
During the session, the main scientific and clinical activities of IMCAS World Congress 2023 will be shared.
In this edition, the latest innovations about the depigmenting method dermamelan® and combined treatments with peelings, mesotherapy and cross-linked HA fillers are presented.
Do not miss the highlights of this participation, we are waiting for you.
for: medical professionals
level: medium
language: english
speaker: Dr. Neus Calbet. Graduate in Biomedical Sciences, MSc in Biomedicine. She has completed her PhD in the melanoma unit of the Hospital Clinic of Barcelona. She is currently part of the mesoestetic Medical Affairs Unit as Scientific Advisor.
Si quieres registrarte a uno de nuestros eventos en español pulsa AQUÍ