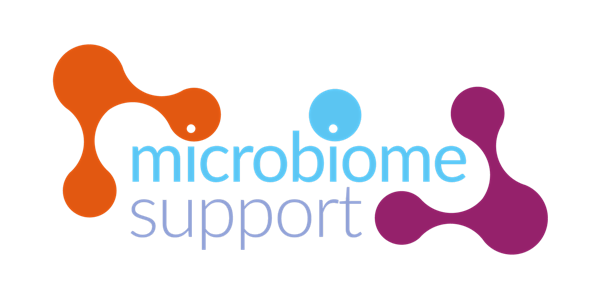 MicrobiomeSupport Trans-sectorial workshop
MicrobiomeSupport Trans-sectorial workshop "Connecting microbiome research and innovation strategies with policy and regulation"
About this event
The MicrobiomeSupport Trans-sectorial workshop (Task 3.3) is part of the H2020-funded Coordination and Support Action MicrobiomeSupport "Towards coordinated microbiome R&I activities in the food system to support (EU and) international bioeconomy goals" (www.microbiomesupport.eu).
The aim of the workshop is to link microbiome research and innovation strategies with European regulations to facilitate translation of microbiome science into applications. With this workshop we will unite a large interdisciplinary and inter-sectorial community of scientists, industry and other stakeholders to participate in preparatory surveys, highly specialized talks and round the table discussions to provide a wide vision of the future microbiome applications and of the regulatory and policy needs.
Registration is mandatory for participation. Please note that there is a limited number of seats available for the workshop, we therefore encourage you to register well in advance. Deadline for registration is 30th of October 2020.
-------------------------------------------------------------------------
Data protection
Your privacy is important to CSIC (Spanish National Research Council) and the MicrobiomeSupport Consortium (https://www.microbiomesupport.eu/project-partners/). This policy describes the types of personal information CSIC may collect from you, the purposes for which we use the information, the circumstances in which we may share the information and the steps that we take to safeguard the information to protect your privacy.
The personal data we collect and why
In the online registration form, we collect your contact/affiliation data for the purpose of registering you for the defined meeting and/or workshop. This data will be stored until the completion of the MicrobiomeSupport project.
During meetings/workshops you will be photographed/filmed/recorded. The photos/recordings may be used in both printed and digital form, in various channels where CSIC Spanish National research council and MicrobiomeSupport Consortium disseminate information about their activities. If you do not want to be photographed/filmed/recorded, please notify the photographer, an CSIC employee or a member of the MicrobiomeSupport Consortium so that we can respect your choice. The images/recordings will be used for a maximum of 5 years.
Use and disclosure of your personal data
We will use the personal information provided in the registration form to process your registration, communicate with you and obtain your feedback regarding the conference. In doing so, your information may be transferred among project partners (within countries that provide an adequate level of data protection) and exchanged with the European Commission (for the accounting purposes only).
Controlling your personal data, contact details and further information about your privacy rights as well as the contact details of CSIC and CSIC's Data Protection Officer can be found at https://www.csic.es/en/data-protection
Contact person for any questions related to the workshop and registration process: Sherry Dadsetan (microsupport-csic@iata.csic.es).