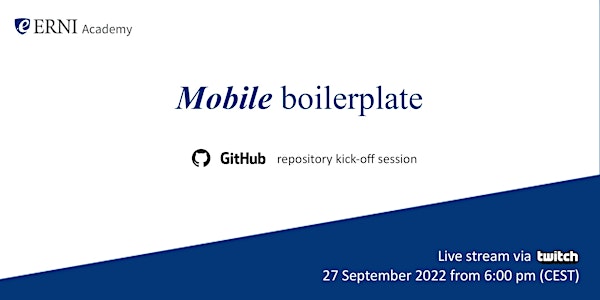 Mobile Boilerplate Kick-off session
Get started with ERNI's Mobile Boilerplate repository in GitHub
About this event
ERNI is now in GitHub!
Check out the kick-off session of our Mobile Boilerplate repository in GitHub.
ERNI Mobile boilerplate is the startup place to create your cross-platform or native applications with the most needed features in place like Multilanguage, styling, MVVM pattern, Dependency Injection, Shell/Hamburger layout, Service Pattern, FontAwesome, and UI Automation Testing already set up for you to just start coding your next generation mobile apps.
FREE tickets now available!
Speakers: Robert Cluet and Axel Taylor
You can follow us on our Twitch channel: ERNI Academy