Description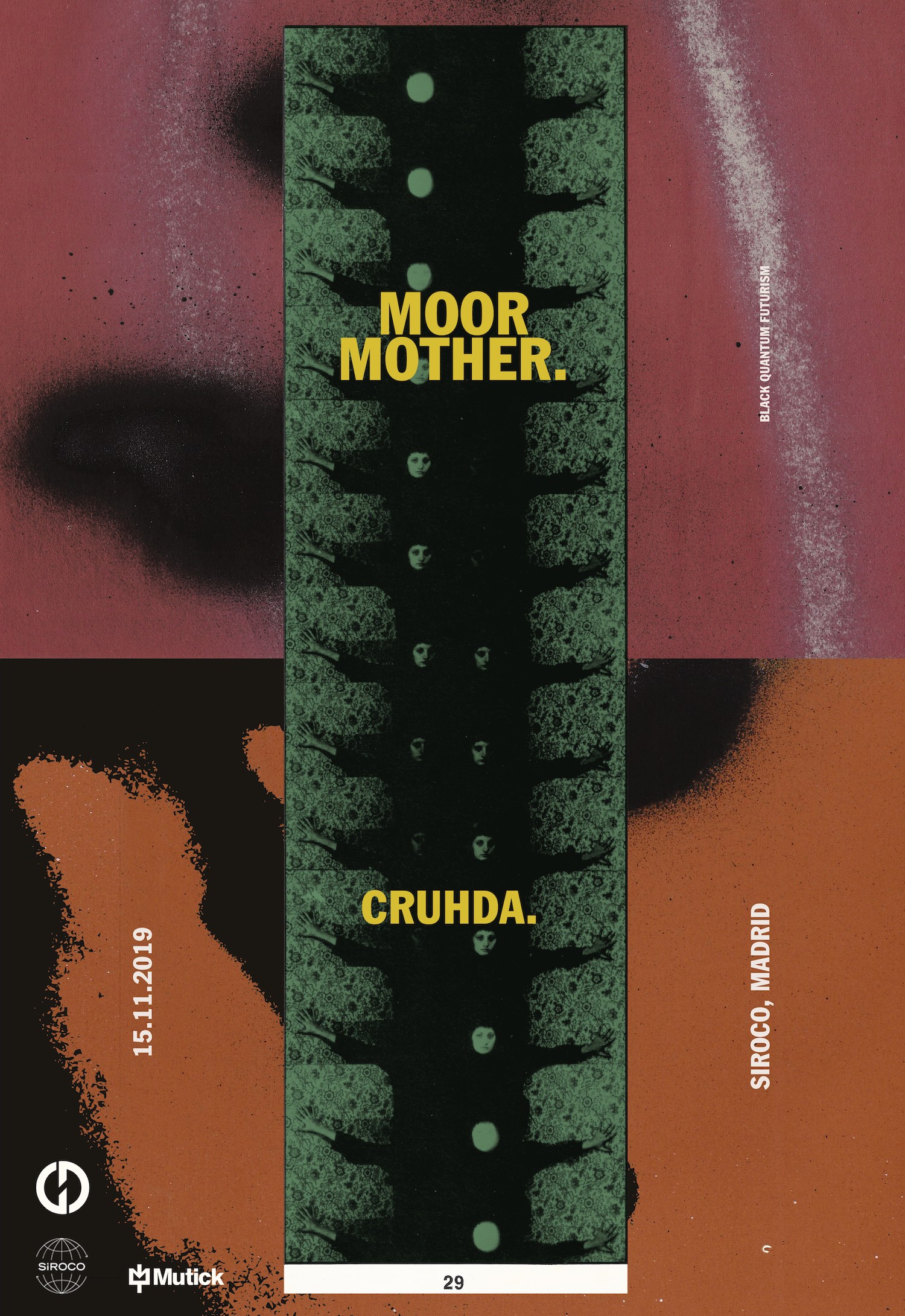 MOOR MOTHER Don Giovanni, USA
Moor Mother es Camae Ayewa, escritora, poeta, activista de género, profesora y músico de Filadelfia. Su narrativa afrofuturista, a caballo entre lo moderno y lo ancestral, tiene como base una electrónica disonante, fragmentada e incómoda, que opera en los límites del spoken-word, el rap, el punk y el free jazz.
Tras los aclamados Fetish Bones (2016) y The Motionless Present (2017), documentos vitales sobre el devenir de la cultura negra a través de siglos de opresión institucional, publica en estos días 'Analog Fluids of Sonic Black Holes' (Don Giovanni, 2019).
Artista comprometida, está detrás del colectivo Black Quantum Futurism, Rockers! Philly, serie de eventos protagonizados por artistas marginalizados, y proyectos como Zonal (Justin Broadrick y Kevin Martin aka The Bug), Irreversible Entanglements, 700 Bliss (junto a Dj Haram) o colaboraciones con el Art Ensemble of Chicago.
CRUHDA Madrid
Hasta los 18 Cruhda se las pasó en Meco tocando el clarinete en la banda municipal del pueblo pasodobles, marchas y temazos como Amparito Roca o La Madrugá- Esto explica muchas cosas. Por otra parte lleva desarrollando desde los 5 años un entendimiento y conexión con la muerte y todos sus muertos muy especial. Esto también explica mucha cosas.