About this Event
Sobre este evento-
Clases de yoga en ingles y español a partir de 1 de septiembre.
Descubre los beneficios de yoga todos los martes y jueves a las 9:00 y empezar su día con energía y vitalidad.
Las clases son de 1 hora e incluyen relajación y una sesión de cuencos cristales
IMPORTANTE:
El aforo está limitado por el tema de COVID-19, practicamos distanciamiento social, por favor reserva su plazo y trae su propia esterilla.
El precio de alquiler una esterilla seria 2 euros por persona por clase.
Gel de manos y toallitas desinfectantes disponibles en el Centro.
Por favor, llegue de 10 a 15 minutos antes de que comience la clase. La puerta se cerrará a las 9:00.
About this Event -
Yoga classes starting September 1st.
Discover the benefits of yoga every Tuesday and Thursday at 9:00 am and start your day with energy and vitality.
Classes are 1 hour and include relaxation and sound-healing with quartz bowls.
IMPORTANT:
Spaces are limited due to COVID-19 and social distancing, so please book in advance to secure your spot and bring your own mat.
The price for mat rental is 2 euros per person per class.
Hand sanitizer and disinfectant wipes will be available at the centre.
Please arrive 10 - 15 minutes before the class starts. The door will be closed at 9:00.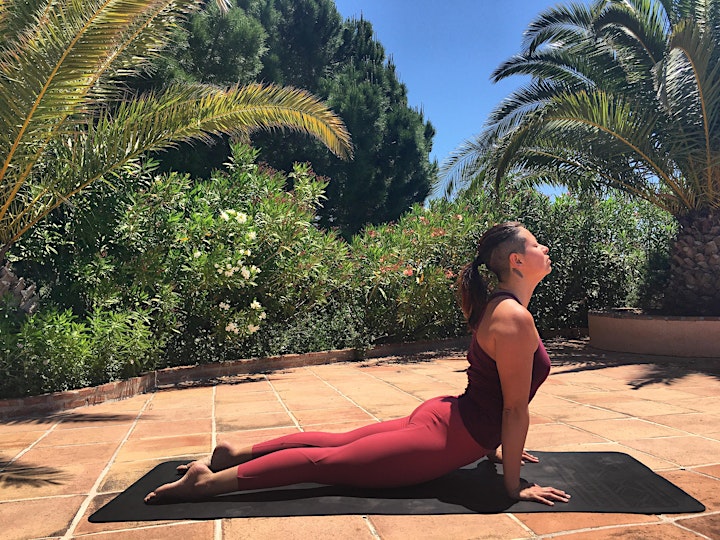 Date and Time
Location
Asociación Centro de Artes Mijas
Plaza Virgen de la Peña Edificio Algarrobo 2
#1era escalera de la izquierda
29650 Mijas
Spain
Refund Policy