Event Information
Refund policy
Contact the organizer to request a refund.
Eventbrite's fee is nonrefundable.
A Mother's Day Self-Love Celebration
About this event
INTO the BOUDOIR & Con Cariño warmly invite you to the Mother's Day Self-Love Celebration.
Just because we have all these Covid restrictions in place, doesn't mean we have to cancel getting together with like-minded people to share and connect. That's why us at Into the Boudoir and our close friend, Denise, from Con Cariño, wanted to create this space for you.
We believe in the power of community and sharing for healing and to support us living our best lives.
We also believe that mothers deserve to be celebrated, but very rarely allow themselves a moment to do so. Well, that's where we come in...are you ready?
We give you FULL PERMISSION to take a much needed pause to honour yourself, have some fun and reconnect to pleasure!
"As women, we have been taught to take care of our kids, our husbands, our bosses. Our serving-other-people muscle is quite firm and well-developed. Maybe even overdeveloped. But our own pleasure muscle is rather flabby and weak. And just like any weak muscle, it just feels like you can't. Until you practice. And when you practice, the rewards are endless." Mama Gena
The perfect `´ladies night in´´...slip into your favourite sensual attire i.e: lingerie, undies, sexy pj's, or lacey nightie...and invite your friends to jump on Zoom with you!
This 2- hour interactive experience is designed to open up more space and possibility for moments of pleasure that will fill your cup.
Let us take you into the seductive world of boudoir, where we leave behind the mundane and take a moment to celebrate ourselves and each other as the queens we are. Yes YOU, honey!!!
As your hostesses we will...
Introduce you to the empowering and sensual world of INTO the BOUDOIR.
Give you a taste of the irresistible revolution by sharing some of our magic tricks to light your fire!
Gift one lucky woman and her bestie an INTO the BOUDOIR photoshoot experience valued at over €600!!!! This is your invitation to REALLY bring it...the best lingerie look wins!!
This event is for you if you...
Identify as a mother
Are single , dating or in a relationship
Want to learn simple ways to reconnect to pleasure as your birthright
Are curious about how to feel good in your body even though you don't always love what you see in the mirror
Are inspired to learn how to tune into your sensual intelligence and live a life you are turned on by
Titillated yet...?
Bring your curiosity, your favourite beverage, and get ready to step INTO the BOUDOIR!
Meet your hostesses...
Jennifer Lisette Lopez (She/Her)
Not only a woman of many trades but of many cultures, Jennifer is the definition of a 21st century Renaissance woman. Multi-talented and multi-passionate, this co-founder of INTO the BOUDOIR offers her services as an experienced choreographer and sensual movement specialist, as well as a makeup artist.
Always conscious of mind, body and soul, she is a devout disciple of sex psychotherapist Esther Perel and attends her seminars for coaches and therapists.
With a B.A. from Columbia University (NYC) under her belt, she has gone on to work in the world of the performing arts for over two decades, including fifteen years of teaching and facilitation experience. As a skilled performer, having trained in dance, acting and singing, Jenn has also discovered that meaningfully engaging with people on all levels is her true passion.
Astrid Provénce (She/Her)
Astrid is an experienced global facilitator, coach, speaker, and performance artist from South Africa, now based in Madrid, Spain.
She is the co-founder and sensual embodiment coach at INTO The BOUDOIR . She has spent over 8 years studying personal development, leadership, and spiritual and tantric principles. She has worked internationally, having developed and led workshops in over 10 countries.
Like many women, she grew up in a culture that did not guide, celebrate, or support her sexual development. She embarked on her own sexual awakening in her early thirties that helped her shed layers of shame and disconnection from herself. This led her on a journey to find her passion as a guide to support women in their own re-membering of their pure and empowering erotic nature.
Denise Suarez (She/Her)
Denise Suarez is a parent coach who helps fellow parents enjoy parenting more. Through mindset shifts and simple communication skills, she gives parents the tools and support they need to become the parent they want to be.
Born in the Philippines and raising her kids in Spain, she has first-hand experience of how difficult it can be to raise children in a culture different from their own. She guides intercultural families in appreciating their differences so they can thrive. Join her and other parents in her Facebook page, Raising Your Intercultural Family.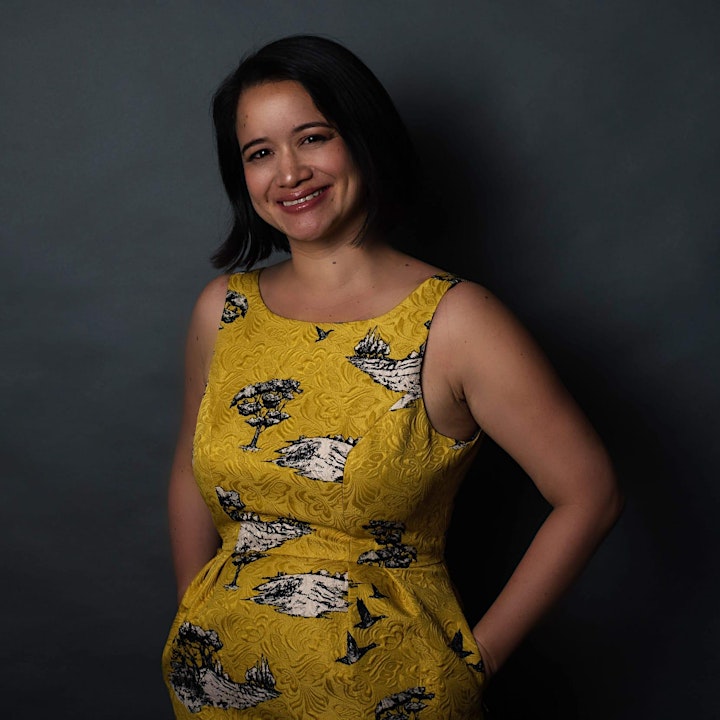 Date and time
Location
Refund policy
Contact the organizer to request a refund.
Eventbrite's fee is nonrefundable.