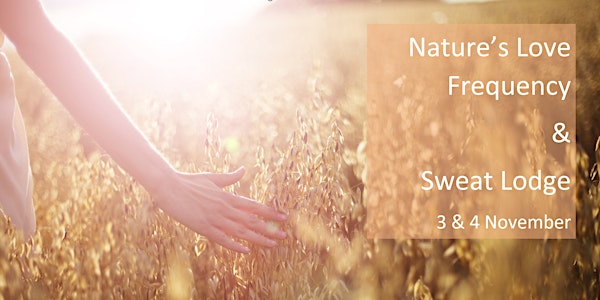 Nature's Love Frequency & Sweat Lodge - Pre Conference Workshop
Get in the perfect mood for GREEN 2021.Gain a more profound understanding of yourself and nature, shift from your busy day to day life.....
When and where
Location
Cortijo Casería del Mercado.Finca ecológica con alojamiento rural. S/N 18439 Almegijar Spain
Refund Policy
Contact the organizer to request a refund.
Eventbrite's fee is nonrefundable.
About this event
(Español abajo)
SCHEDULE
3 November 2021
9.00 – 9.30: Arrival
9.30: Opening ceremony by Stephan, Jungle & Marieke
10.00: Building the Sweat Lodge together as part of the ceremony.
14.00: Sweat lodge until evening. Every sweat is different depending on people involved and as we take our time for the process, our experiences, the sweat is finished after the 4 rounds are finished, all in the right time: Shamanic Time.
4 November 2021
9.30: Start 'Nature's Love Frequency'
16.30: Closing ceremony by Stephan, Jungle & Marieke
Practical Information
This is a 2-day event in an intimate setting on a rustic Finca just outside Granada. Accommodation is not included in the price of the shamanic journey.
Your options are full board with shared bedroom at 55 euros/night or 40 euros/night is staying in your own tent. Fantastic food on a working farm.
This pre-conference event starts on the 3rd of November, to help you get into the perfect mood for Green 2021 and shift from your busy day to day life into a receptive state to receive knowledge and insights during the conference. This event is held in a beautiful Spanish authentic Finca.
Event Questions: email Marieke - info@natureconomy.com
Location
Your ticket price does not include your accommodation. Please book your desired amount of nights, directly with the cortijo: https://cortijolacaseria.com/contact/
Cortijo Casería del Mercado is an organic farm in rural southern Spain. Offering accommodation in the heart of the Alpujarra mountains, honouring nature, ecology, and tradition. The Cortijo is a working farm, it has also been adapted as a retreat centre with traditional Spanish accommodation, a natural mineral water swimming pool and two indoor yoga studios & one outdoor training space, all with breathtaking views. Practicing biodynamic farming to produce a huge array of fully organic fruit and vegetables on site.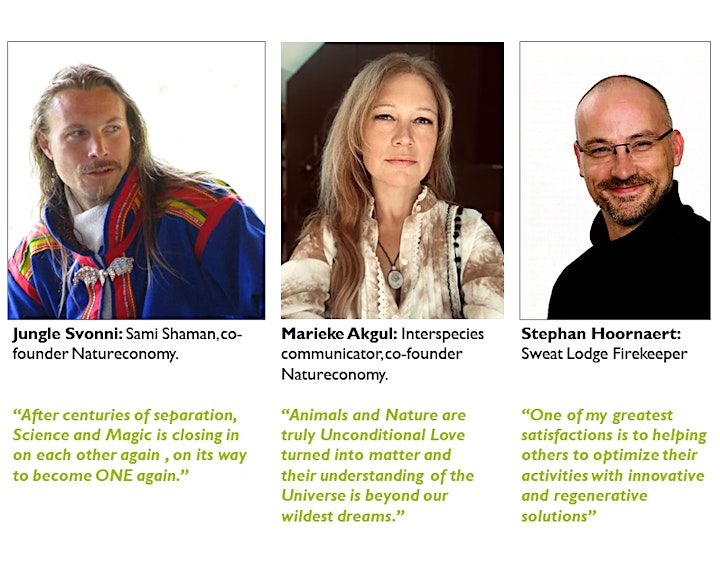 To learn more about our workshop hosts (más información acerca de los anfitriones):
PRACTICAL DETAILS
Accommodation: The costs for the accommodation are €55/person/night full board or 40 euros/night is staying in your own tent with 24-hour fruit and tea buffet and three freshly prepared meals each day.
Clothing Sweat lodge: We enter the Sweat lodge dressed as it's a sacred space with no place for sexual tension. This means we cover up our genitals with at least bottom underwear and a sarong (also for men!)
Clothing Nature's Love Frequency: Comfortable clothing you can move freely in as you might want to sit outside in nature for a while or walk around.
Exercises: During Nature's Love Frequency you will be given exercises to help you master these teachings and help you fully integrate this into your life.
What to bring: Nothing in particular but you can put some items on the Altar outside of the Sweat Lodge if you feel like it.
Maximum participants: As we want to keep this course personal and intimate, we will only have maximum 25 Participants
Pricing: We ask you to be conscious of price and pay accordingly the value you give for the effort, the energy exchange, the materials (€ 50 pp). As we all have a different budget, different financial stages and places in life, so its up to you to offer that amount what is right for you as it shouldn't hold you back if you feel this is calling you.
------------------------------------------------------------------------------
Prepárate para GREEN 2021. Obtén una comprensión más profunda de tí mismo y de la naturaleza, cambia de tu ajetreado día a día.....
CALENDARIO
3 de noviembre de 2021
9.00 – 9.30: Llegada
9.30: Ceremonia de apertura a cargo de Stephan, Jungle & Marieke
10.00: Construyendo juntos el Sweat Lodge (cabaña de sudar) como parte de la ceremonia.
14.00: Sweat Lodge (cabaña de sudar) hasta la noche. Cada experiencia es diferente dependiendo de las personas involucradas y mientras nos tomamos nuestro tiempo en el proceso y nuestras experiencias. El Sweat Lodge termina tras 4 rondas, todo en su tiempo: El tiempo chamánico.
4 de noviembre de 2021
9.30: Inicio de la "Frecuencia del amor de la naturaleza".
16.30: Ceremonia de clausura a cargo de Stephan, Jungle y Marieke
Información práctica
Este es un evento de 2 días en un ambiente íntimo en una finca rústica a las afueras de Granada. El alojamiento no está incluido en el precio del viaje chamánico.
Tus opciones son pensión completa con dormitorio compartido a 55 euros/noche o 40 euros/noche si te alojas en tu propia tienda. Fantástica comida en una granja orgánica.
Este evento previo a la conferencia comienza el 3 de noviembre, para ayudarte a entrar en el estado de ánimo perfecto para Green 2021 y cambiar de tu ajetreado día a día a un estado receptivo para recibir el conocimiento y las percepciones durante la conferencia. Este evento se celebra en una preciosa y auténtica finca española.
Preguntas sobre el evento: mandar un email Marieke - info@natureconomy.com
Ubicación
El precio del billete no incluye el alojamiento. Por favor, reserve la cantidad de noches que desee, directamente con el cortijo: https://cortijolacaseria.com/contact/
El Cortijo Casería del Mercado es una granja ecológica en el sur de España. Ofrece alojamiento en el corazón de las montañas de la Alpujarra, honrando la naturaleza, la ecología y la tradición. El Cortijo es una granja organica, también ha sido adaptado como un centro de retiro con alojamiento tradicional español, una piscina de agua mineral natural y dos estudios de yoga interiores y un espacio de entrenamiento al aire libre, todo con impresionantes vistas. Se practica la agricultura biodinámica para producir una gran variedad de frutas y verduras totalmente orgánicas en el lugar.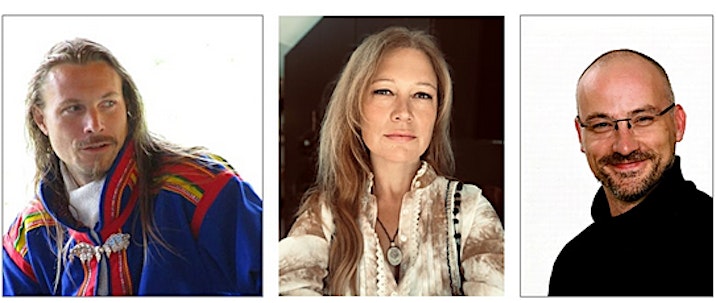 Anfitriones
Jungle Svonni: Chaman Sami, cofundador de Natureconomy.
"Después de siglos de separación, la Ciencia y la Magia se acercan de nuevo, en camino de volver a ser UNO"
Marieke Akgul: Comunicadora entre especies, cofundadora de Natureconomy.
"Los animales y la Naturaleza son realmente el Amor Incondicional convertido en materia y su comprensión del Universo está más allá de nuestros sueños más salvajes".
Stephan Hoornaert: Guardian del fuego del Sweat Lodge.
"Una de mis mayores satisfacciones es ayudar a otros a optimizar sus actividades con soluciones innovadoras y regenerativas"
ENLACES DE INTERÉS
ANFITRIONES DEL PRE-EVENTO: NATURECONOMY
UBICACIÓN DEL CORTIJO: Cortijo Casería del Mercado S/N, 18439 Almegíjar, Granada, Spain
CONFERENCIA PRINCIPAL: https://www.eventbrite.com/e/green-festival-biomimicry-weekend-tickets-170533101096
PÁGINA WEB DEL FESTIVAL: https://green.esada.es/es/
DATOS PRÁCTICOS
Alojamiento: El coste del alojamiento es de 55 euros/persona/noche pensión completa o de 40 euros/noche si te alojas en tu propia tienda de campaña, con un buffet de frutas y té las 24 horas del día y tres comidas recién preparadas cada día.
Ropa para el Sweat Lodge (cabaña de sudación): Entramos en la cabaña de sudación vestidos, ya que es un espacio sagrad o en el que no hay lugar para la tensión sexual. Esto significa que debemos cubrir nuestros genitales con al menos ropa interior y un pareo (¡también para los hombres!)
Ropa para la Frecuencia de amor de la naturaleza: Ropa cómoda con la que puedas moverte libremente, ya que es posible que quieras sentarte un rato al aire libre en la naturaleza o pasear.
Ejercicios: Durante la Frecuencia de Amor de la Naturaleza se te darán ejercicios para ayudarte a dominar estas enseñanzas y a integrar esto completamente en tu vida.
Qué traer: Nada en particular, pero puedes poner algunos objetos en el Altar fuera de la Sweat Lodge si te apetece.
Máximo de participantes: Como queremos mantener este curso personal e íntimo, sólo tendremos un máximo de 25 participantes
Precios: Te pedimos que seas consciente del precio y pagues en consecuencia al valor que das al esfuerzo, al intercambio de energía y a los materiales (50 euros por persona). Como todos tenemos un presupuesto diferente, etapas financieras diferentes y lugares en la vida, depende de ti ofrecer esa cantidad que es correcta para ti, ya que no debe frenar si usted siente que esto le está llamando.