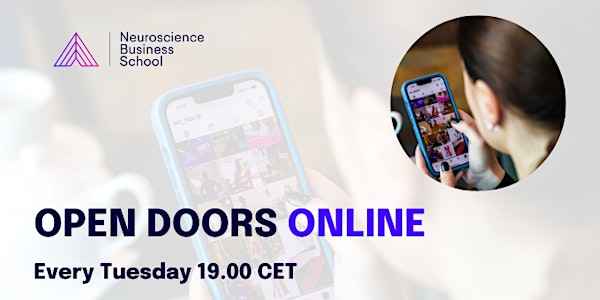 NBS Open Doors Online
NBS Open Doors Online. Ask all the questions about our program
About this event
During this talk you will learn more about our programs: Master, Bachelor and MBA.
You will learn more about Neuroscience Business School. Why we include Neuroscience in all programs.
Why is it so important to implement neuromarketing, neurocoaching and neuro-sales in business programs.
When are the next additions?
What is the difference between master and MBA?
How long are our bachelor programs?
The talk will last 30 minutes and you will have 30 minutes to ask your questions.
You can send us the questions in advance via email info@eunba.com or by whatsapp +34 664 663 717