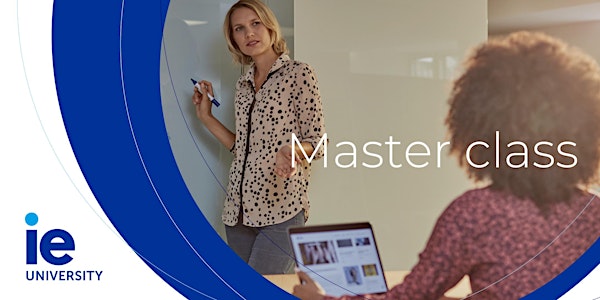 New Business Models in the Exponential Age
Business models help the founder, the team and investors see how the company is going to make money.
When and where
Location
Alvear Palace Hotel Avenida Alvear 1891, Capital Federal Buenos Aires, - Argentina
About this event
Businesses have been around since people started to trade with each other.  Nevertheless, with the start of the Industrial Revolution we began to see different business models emerging around the new technologies at hand.  As these new technologies evolved, disruptions occurred within industries. These disruptions materialized in the form of new business models. 
This Master Class led by IE Professor Leticia Ponce will  analyze the evolution of past technologies and the business models that developed around these technologies. Moreover, it will give an insightful description of today's newest technologies, and the innovative business models being created around these technologies.
About the Speaker
Leticia Ponce - Startup Lab Founder & Associate Professor at IE University | Co-Founder of Happiness Seminar
Creator of the Startup Lab in 2011 and responsible for Area 31 at IE Segovia, Leticia has been teaching at IE since 2009, with a focus on Business Management, Entrepreneurial Mindset, Venture Creation & Planning, and Startup Bootcamps.
She founded LyL de Ultramar, the Master Franchise for Mexico of KA International, a leader in interior decoration franchises with more than 400 shops at that time in five continents.
She also worked as Quality Director for GE CAPITAL LARGO PLAZO both for Spain and Portugal. During this period, she defined and implemented quality measurements for all functions of the Company, trained all company employees on GE's Quality Initiative and participated in the definition of quality incentive plans.  Has also worked for a NFP organization, Fundación Consejo España-Estados Unidos.
Academic background - B.A. in Graphic Design from Universidad Anahuac in Mexico City and M.B.A. from Kellogg School of Management at Northwestern University in Evanston, Illinois. Additionally, she was certified as Steve Blank's Lean LaunchPad instructor in 2014 at Stanford University.