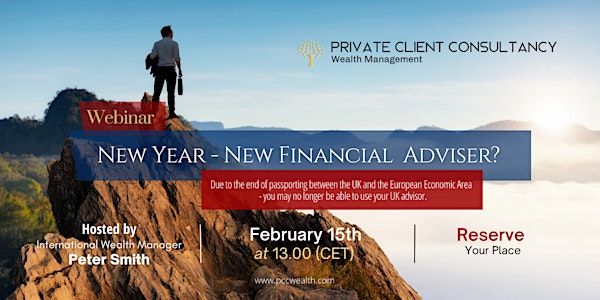 "New Year - New Financial Adviser?" By Peter Smith
2022: New Year - New Adviser - New You
About this event
• Due to the end of passporting between the UK and the European Economic Area in January 2021, you may no longer be able to use your UK advisor.
• You may be looking for a new adviser because you no longer have a good service relationship with your current one.
• Or you may even need specific EU jurisdictional guidance on your investments now, as well as clear guidance on the potential tax liabilities.
At Private Client Consultancy, we are here to help you.