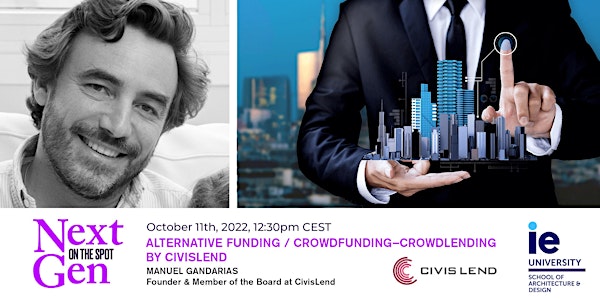 NEXTGEN: Alternative Funding / Crowdfunding-Crowdlending
Join us for this session!
About this event
Building on the success of our previous NextGen On the Spot events, we would like to invite you to the next one on the series, this time led by Manuel Gandarias Cebrián, Founder and CEO at CivisLend.
Manuel Gandarias is an entrepreneur in the real estate sector with several ongoing business initiatives linked to innovation and technology such as his crowdfunding startup CivisLend.
Crowdfunding is becoming a world benchmark in the field of participatory financing.
It allows a large number of people to invest with small tickets in a project with the potential that this entails when it comes to accessing financing for developers.
Join the conversation, no matter where you are in the world.