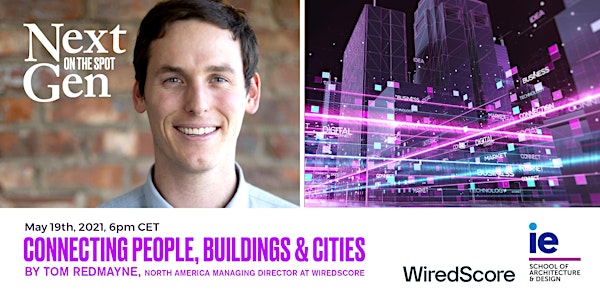 NextGen On The Spot: Connecting People, Buildings and Cities
Join Tom Redmayne and find out why he left a big company to join a small start-up
By IE School of Architecture and Design
When and where
Date and time
Wednesday, May 19, 2021 · 9 - 10:30am PDT
About this event
Building on the success of our previous NextGen Events, we would love to invite you to the next one on the series, led by Tom Redmayne, North America Managing Director at Wiredscore.
Tom joined WiredScore following its launch in the UK in 2015. Over the past six years, Tom helped to build the UK & Ireland business before moving to New York in 2019 to head up WiredScore in North America. To date, over 650 million square feet of office space has been certified by WiredScore globally.
Don´t miss this opportunity to hear first-hand from Tom, how did he feel about leaving an established company such as Cushman & Wakefield and joining a small start-up? We will also ask Tom in the interview if he was aware of the career options available when he embarked on Real Estate if he had a business mentor, how he joined the dots and found new opportunities for Wiredscore...and much more!
Join us next May 19th at 6 pm, CET!
_
ABOUT WIREDSCORE
WiredScore is the organization behind WiredScore certification, the internationally recognized digital connectivity rating system for real estate, and SmartScore, the global smart building certification. A champion of cutting-edge technology in real estate, WiredScore provides the only certifications for rating the infrastructure and technological capacity of commercial and residential buildings, ensuring that buildings are set up to meet the expectations of today, for the tenants of tomorrow.
ABOUT TOM REDMAYNE
Tom's background is in Real Estate, having qualified as a Chartered Surveyor at Cushman & Wakefield. Tom won EG's Rising Stars Award and Property Week's Young Personality of the Year Award with his UK business partner, William Newton.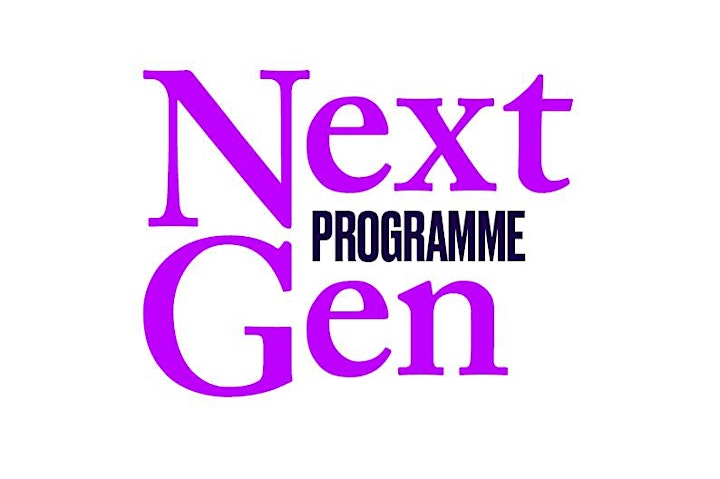 The IE NextGen programme is an international forum that gives young professionals from the world of real estate and the built-environment, the opportunity to make their voices heard, increase their knowledge of the city of tomorrow, and grow their professional network. 
Click here to see other NextGen activities
IE School of Architecture and Design Next Gen Programme promotes the exchange of young talent across borders, aiming to build bridges between different countries and promote excellence and inspire the next generation of young professionals.
About the organizer
IE School of Architecture and Design redefines design education based on pedagogical and technological innovation,  project-based learning and environmental responsibility.