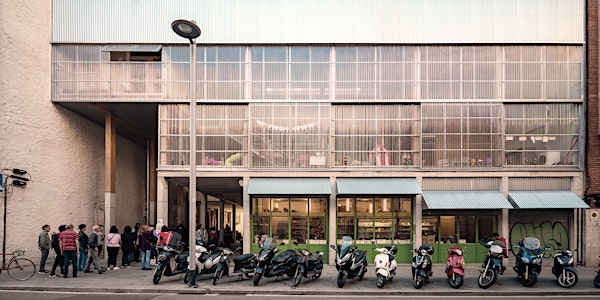 Out&About EUmies Awards - La Borda habitatge cooperatiu/Lacol
Visita amb La Col cooperativa d'arquitectes.
By FUNDACIÓ MIES VAN DER ROHE
Date and time
Starts on Sat, 28 May 2022 18:00 CEST
Location
Carrer de la Constitució, 85 85 Carrer de la Constitució 08014 Barcelona Spain
About this event
Visita guiada amb els arquitectes, on es podran visitar els diferents espais comunitaris de l'edifici i conèixer el procés de disseny i creació de l'edifici.
Guided tour with the architects where you will be able to visit the different community spaces of the cooperative and learn about the design process and the creation of the building.
About the organiser
La Fundació Mies van der Rohe va ser creada el 1983 per l'Ajuntament de Barcelona, amb l'objectiu inicial de portar a terme la reconstrucció del Pavelló Alemany, dissenyat per Ludwig Mies van der Rohe i Lilly Reich per a l'Exposició Internacional de Barcelona del 1929.
A més d'atendre la conservació i el coneixement del Pavelló Mies van der Rohe, la Fundació impulsa el debat, la difusió i la sensibilització sobre temes d'arquitectura i urbanisme contemporanis. També promou l'estudi de l'obra de Ludwig Mies van der Rohe i del Moviment Modern. D'acord amb les seves finalitats, la Fundació duu a terme diferents activitats com ara premis, congressos, conferències, exposicions, tallers, instal·lacions o esdeveniments culturals al Pavelló.
Destaca entre aquests programes l'organització, juntament amb la Comissió Europea, del Premi d'Arquitectura Contemporània de la Unió Europea – Premis Mies van der Rohe, un dels guardons més prestigiosos d'arquitectura a Europa i les Beques Lilly Reich per a la igualtat en l'arquitectura.