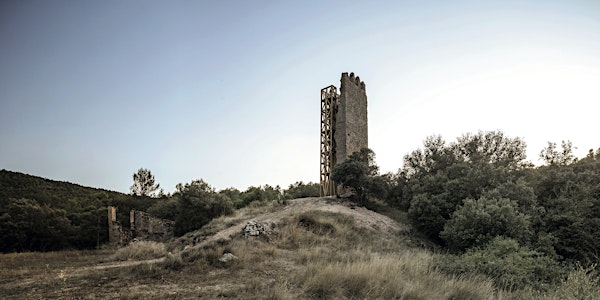 Out&About EUmies Awards - Torre Merola/Carles Enrich
Visita a la Torre de Merola a Puig-Reig de Carles Enrich Studio, una de les 40 obres seleccionades als EUmies Awards 2022 - Out & About.
When and where
Location
Castell de Merola Castell de Merola 08692 Puig-Reig Spain
About this event
Visita amb l'arquitecte Carles Enrich al projecte de Recuperació de la Torre de Merola a Puig-Reig, una de les 40 obres seleccionades als EUmies Awards 2022. Aquesta visita forma aprt del programa Out & About de visites a les 40 obres seleccionades.
Al sud del municipi de Puig-reig, s'eleven les restes del castell de Merola, datades a finals del s. XIII i catalogades com a BCIN. Segons les evidències, degut als terratrèmols que van s'acsejar Catalunya al s.XV, només resta dempeus una de les cares de la torre de guaita. L'alt risc d'enderroc que presenta la construcció, amb la conseqüent pèrdua del monument, fa necessària una intervenció que garanteixi la preservació de les restes i que recuperi l'edificació pel poble impulsant l'atracció dels possibles visitants.
Visit to the project of the Recovery of the Tower of Merola in Puig-Reig, with its architect, Carles Enrich. This work is one of the 40 shortlisted works of the EUmies Awards 2022 and this visit is part of the Out &About programme to approach the 40 shortlisted works to everybody.
In the south of the municipality of Puig-reig, stands the remains of the heritage site of the castle of Merola, dating from the late 13th century. Due to the documented earth tremors that shook Catalonia in the 1500s, only one of the faces of the watchtower is still standing. The high risk of collapse, with the subsequent loss of the monument, called for an intervention to guarantee the preservation of the remains and recover the construction for the village and as an attraction for visitors.