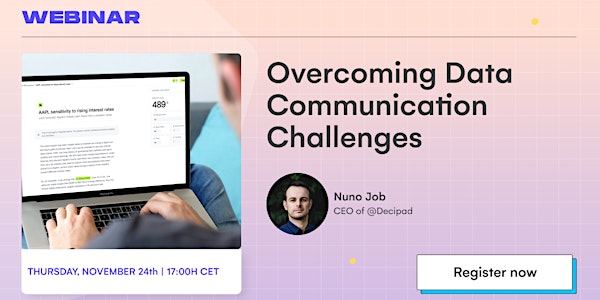 Overcoming Data Communication Challenges
Learn about how innovative tools are democratising, improving and making the process of communicating with data and numbers.
About this event
Data analysis and storytelling are one and the same. No matter how well you can extract learnings from any data set, it's only as good as your ability to transfer your assumptions, decisions and knowledge effectively to the next person.
Join this workshop in collaboration with Decipad to learn about how innovative tools are democratising, improving and making the process of communicating with data and numbers easier for everyone. 💥