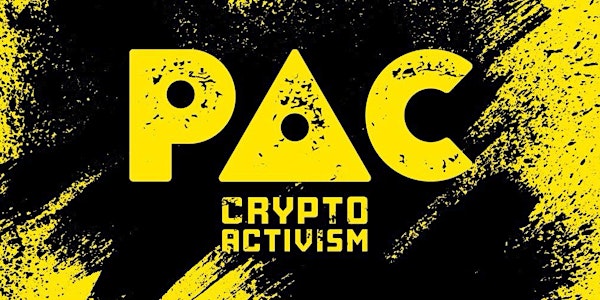 Event Information
Location
The Corner Irish Pub
9 Travessa da Queimada
1200-285 Lisboa
Portugal
Join us to discuss how to take action against the oppressive crypto regulation that is forming in the US.
About this event
Have a break – have a beer with us and see what else is out there at the same time!
Are you used to non- stop working on your own crypto projects with all the ups and downs that comes up with? Looking for a break in between to lay back and observe what you actually created?
As you might know, there is no better way in doing so by stepping back a little and exchange with others and their impressions…sounds like work again? Not if it's organized by us and set up as a hanging- out event, which developed to great parties during the past year.
Come and enjoy our PAC DAO events, which goal to gather dynamic people all around the world to relaxe together and discuss Crypto Activism. Meet friends, colleagues and new acquaintances in a laid-back atmosphere at unique locations in beautiful, inspiring Lisbon.
PAC DAO OVERVIEW
Regulators and politicians are becoming aware of the power of crypto. When a change like this happens, they seek to understand it. Unfortunately, to learn about crypto, they are turning to their large donors, who in many cases are incumbent financial institutions. What we've seen is that those groups are more interested in preserving their position than allowing innovation. This is known as "regulatory capture".
We are fighting this through a very specific focus on the legislative process itself. Instead of asking people to call their members of congress when a bill is up for a vote, we would like to proactively engage with the politicians to ask for legislation that promotes the interests of the crypto community. Right now, the agenda is being set by the financial services industry. At the very least we aim to challenge them, at the best we will take control.
We plan to achieve this goal in two ways: through direct lobbying, and by creating an easy way for the grass roots community to participate. We are constructing a legislative score card, which is a familiar concept for elected officials. We are combining this with NFTs, both for members of congress and for specific votes, to create community engagement. As we go through election cycles, the NFTs will create a way to both engage the community and create donations that can be used as incentives for the policymakers.
#ETHLISBON
Date and time
Location
The Corner Irish Pub
9 Travessa da Queimada
1200-285 Lisboa
Portugal