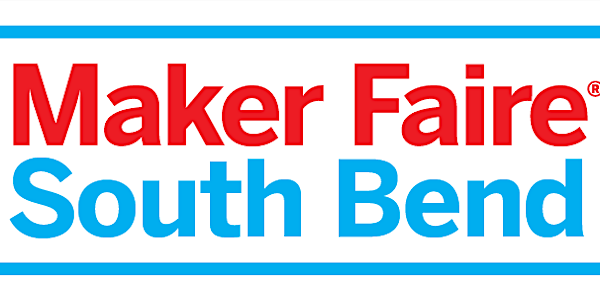 POSTPONED Maker Faire South Bend 2020
When and where
Location
Success Academy South Bend 3408 Ardmore Trail South Bend, IN 46628
Description
APRIL 25th EVENT IS POSTPONED UNIL FURTHER NOTICE DUE TO COVID-19
FAQs:
How much does to cost to attend?
Nothing, Nada, Zip, Zero, No-Money! Tickets are free for everyone!! I'm serious. Just RSVP! Please let us know you are attending by registering on our eventbrite page. For real, its free.

When is the South Bend Mini Maker Faire?
Saturday, April 25, 2020 10am-4pm
Where can I park?
Main Parking lot at Success Academy South Bend. Please park Responsibly.
Where is the handicap parking located?
Front of Main Parking Lot. Please park Responsibly.
Where can I park my RV?
Rear of main parking lot at Success Academy South Bend. How big is it? Do you winter in Arizona? Can I come?
Is public transportation available?
Sure is! Transpo.
Can I bring my dog?
Is he cute? Is he fluffy? I want to meet him. But maybe another time, service dogs only!
Can I volunteer at the Maker Faire?
Heck yeah!! Let me tell you, we need all the help we can get. Sign up here!

What if it rains?
You'll get WET! The show will go on! Bring rain gear if you'd rather keep dry when walking outdoors. Fortunately, if you melt in the rain, most of the exhibits are indoors.
What can I expect?
To be amazed! You'll be surprised and intrigued with every corner that you turn. This event is the bees knees! The bomb dot com! It's rad! It's wild! There's food trucks!
Maker Faire South Bend is independently organized and operated under license from Make: Community.
I understand that by registering here, Make: Community may provide me with updates and information about Maker Faires, other events, and products of interest to the maker community. I understand that I may opt out of these communications at any time.
Make: Community Privacy Policy