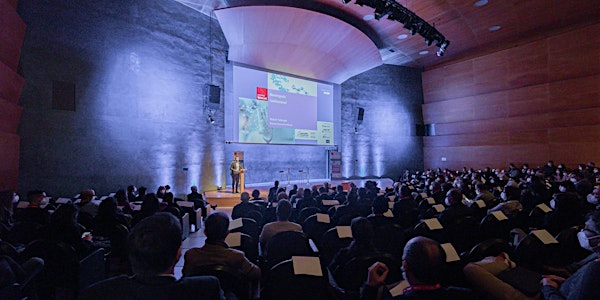 Presentation of the 2022 BioRegion of Catalonia Report
The BioRegion Report is the benchmark study on the life sciences and healthcare ecosystem in Catalonia.
When and where
Location
Auditorio Axa 547 Avinguda Diagonal 08029 Barcelona Spain
About this event
How have the main health innovation indicators evolved this year? Have last year's investment figures been surpassed? How does Catalonia compare to other regions of Europe? What are the main challenges facing the industry and the health systems in the future?
These and other topics will be covered along different sessions and networks that will gather decision-makers, business professionals, investors, academia, researchers, and entrepreneurs at the main forum of the Catalonia life sciences and healthcare ecosystem.
PROGRAM
10:00 h. – Institutional welcome
10:10 h. – Presentation of the main results from the 2022 BioRegion Report
10:30 h. – Sector challenges and other business insights
11:00 h. – Strategic facilities serving the BioRegion
11:30 h. – 12:30h. Coffee – networking
12:30 h. – Fast-tracks for adopting innovation in the Catalan Healthcare System
13:00 h. – Unlocking access to health data in Europe
13:30 h. – Building the future Advanced Therapies Hub of Catalonia
14:00 h. – Institutional closing
14.10 h. – Lunch - networking
AFTERNOON SESSION: "European clusters dialogue for transformation"
16:00 – 16.15 h. – Opening keynote: "Helping increase EU's digital resilience"
16.15 – 16.45 h. – Digital transformation; Building capacities
16:45 – 17.15 h. – Building Resilience: From Clusters to Euroclusters
17:15 – 17:45 h. – Sustainable transformation: Biomanufacturing
17:45 – 18.00 h. – Closing notes: "The Industry of the Future"
18:00 h. – Closing remarks