Sales Have Ended
Registrations are closed
Thank you for joining MERLON H2020 open conversation with Renaissance and INTERPRETER! Don't forget to keep this link: https://teams.microsoft.com/dl/launcher/launcher.html?url=%2F_%23%2Fl%2Fmeetup-join%2F19%3A2b35ae0c9e7f479698bb6415f6b51955%40thread.tacv2%2F1642612238166%3Fcontext%3D%257b%2522Tid%2522%253a%252233440fc6-b7c7-412c-bb73-0e70b0198d5a%2522%252c%2522Oid%2522%253a%252213a386b8-417e-49a4-8b64-995a5b3ecf14%2522%257d%26anon%3Dtrue&type=meetup-join&deeplinkId=578bec96-bde4-423b-b630-08a2c7b029e2&directDl=true&msLaunch=true&enableMobilePage=true&suppressPrompt=true
MERLON opens conversation with Renaissance and with INTERPRETER to discuss energy in local communities and flexibility in grids management
About this event
The projects, invited by MERLON as part of BRIDGE cooperation space, are:
8 high-level professionals and experts will share their vision in 3 panels with the context of the energy transition challenge and also with the shift in citizens' priorities and concerns about both technology and resources management:
Building up benefits for energy community services
Looking into tomorrow through today's advances
Connecting energy prosumers with state-of-the-art technology
Join to access valuable knowledge for potential collaborations.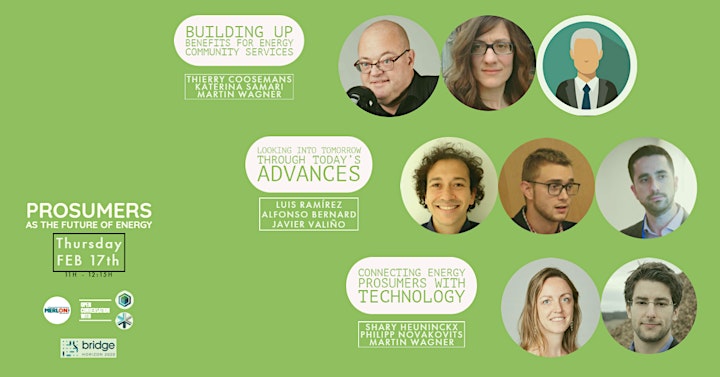 The three projects received funding from the European Union's Horizon 2020 research and innovation programme.
A recorded session, for those who subscribed, will be shared after the event.