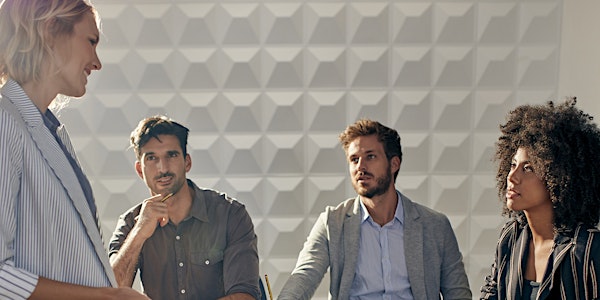 ¿Qué aporta el coaching en este entorno de incertidumbre? Dinámicas de inteligencia colectiva
Workshop
By IE Executive Education
Date and time
Tuesday, November 29, 2022 · 7 - 8pm CET
Location
Calle de Serrano 99, Aula S-101 Calle de Serrano 99, Aula S-101 28006 Madrid Spain
About this event
En el marco de las actividades de nuestro Programa de Dirección en Coaching Ejecutivo de IE Business School, tenemos el placer de invitarte a la sesión: ¿Qué aporta el coaching en este entorno de incertidumbre? Dinámicas de inteligencia colectiva.
Durante esta dinámica de inteligencia colectiva resolveremos de manera colaborativa esta cuestión:
¿Qué aporta y que más puede aportar el Coaching en este nuevo entorno de incertidumbre?
Estamos convencidos de que nuestro Programa de Dirección de Coaching Ejecutivo potencia el Liderazgo de los participantes y les capacita para Liderar esta nueva era desde las habilidades y herramientas clave y necesarias en estos momentos.
Los objetivos que conseguiremos son los siguientes:
Que los participantes desaprendan y transformen su mindset.
Que adquieran habilidades del siglo XXI y sean líderes inspiradores.
Que se formen como Coaches Ejecutivos que reten y acompañen a las organizaciones.
Si quieres embarcarte en esta aventura y participar en una experiencia que te acercará a la que vivirás en nuestro programa, apúntate a la dinámica que realizaremos el próximo día 29 de noviembre.
Contaremos con la presencia de María García y Pilar Rojo, directoras del Programa de Dirección Coaching Ejecutivo.
Plazas limitadas, hasta completar aforo. ¡No te puedes perder!
About the organizer
Designed to transfer knowledge from the classroom to the workplace, providing a superior learning experience that will impact directly on the professional development of the participants and their organizations.