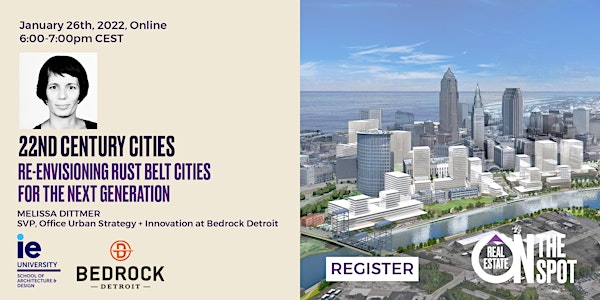 Real Estate On The Spot: 22nd Century Cities, Re-Envisioning Rust Belt Citi...
Next Real Estate On The Spot is coming soon!
About this event
On this occasion, we have organized an exceptional online masterclass next January 26th, at 6pm CEST with Melissa Dittmer, SVP, Office Urban Strategy + Innovation at Bedrock.
As the United States government prepares to deploy billions of dollars intended to update and improve American cities, how do we make sure that this investment results in equitable and inclusive cities?  
How do we ensure that this investment doesn't result in large-scale infrastructure projects that marginalizes communities and creates challenges for future generations? 
This lecture will outline a tale of two rust-belt cities attempting to resolve these challenges: Cleveland and Detroit.
Join the conversation, no matter where you are in the world.
Register now!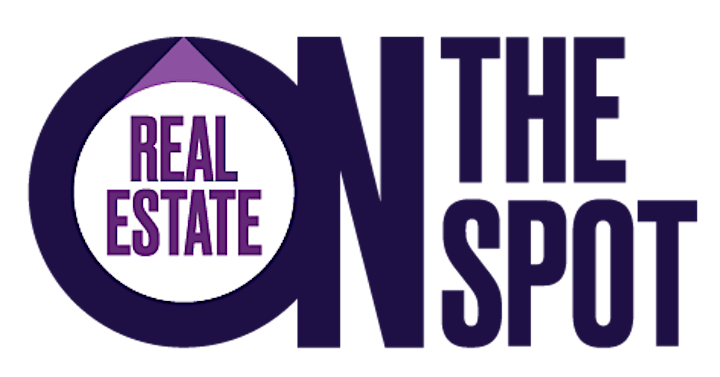 ABOUT THE SPEAKER
Melissa Dittmer, Senior Vice President of Urban Strategy and Innovation, Bedrock Detroit
Melissa Dittmer is the Vice President of Architecture + Design at Bedrock Real Estate Services, the real estate and development company for all of Dan Gilbert's Detroit properties. In her role, Melissa is responsible for leading Bedrock's internal architecture studio and the selection of external architects appropriate for each project's strategic vision.