SEE THE WINNERS Evolution, Mallorca International Film Festival PLEASE BUY YOUR TICKETS AT THE DOOR!

Wednesday, August 27, 2014 from 4:00 PM to 11:00 PM (CEST)
Event Details
A special screening of a selection of winning films from the 2nd Evolution, Mallorca International Film Festival in Palma de Mallorca, Spain. 
EIFF is the YOUTHFUL and HIP Film Festival in the MEDITERRANEAN. We discover and expose the raw new talent of the international film industry. Evolution let's cutting-edge filmmakers mingle with award winning industry professionals. Working year-round to find films that display strong visual and written storytelling, MIFF strives to showcase great examples of film-making which are; innovative, provocative and socially relevant. 
"SEE THE WINNERS" event details:
4pm - Welcome reception 
5pm - 6pm, Block 1 – 60min
Evolutionary Award is being presented to Actress Ana de Armas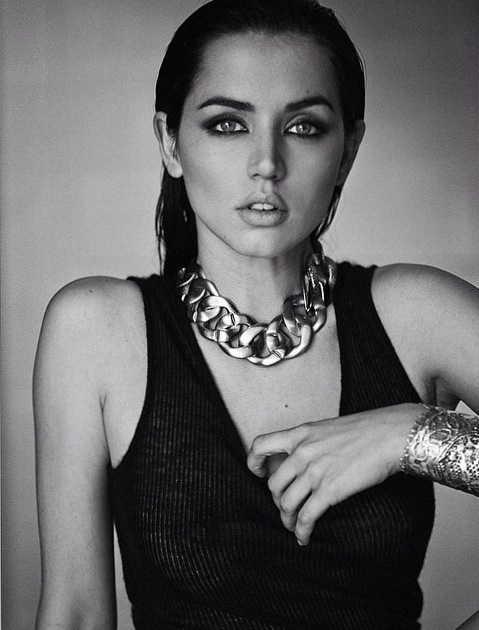 MOVIES 
Ismail
Best Actor Short Film: Kaled Al Ghwairi, 28min (Jordan)
Director: Nora Alsharif, Actors: Khalid Al Ghuwairy, Nizar Idrees, Mohammed Ibrahimi, Khaled Al Tarifi. Language: Arabic Subtitles: English
Inspired by the late Palestinian painter Ismail Shammout (1930-2006), Ismail tells the compelling story of a young Palestinian struggling to support his parents after their expulsion to a Refugee camp in 1948 by the Israeli forces.
Not anymore: a Story of Revolution
Best Short Documentary, 15min (US) (MUST BE 18 to watch) 
The story of the Syrian revolution as told through the experiences of two young Syrians, a male rebel fighter and a female journalist, as they fight an oppressive regime for the freedom of their people.
24 Hours with Lucía
Audience Favorite, 15min (Mallorca, Spain)
Director: Marcos Cabota Actors: Alexandra Palomo y Alberto Lozano Language: Spanish Subtitles: English
A possessed woman, a priest willing to do an exorcism and a husband who prefers the demon over his wife…
MOVIE 6:30pm – 8pm, Block 2 - 90min
Die Frau Die Sich Traut (The women who dares)
Best Cinematography: Tom Fährman  Best Actress: Steffi Kühnert, 90min (Germany)
Director: Marc Rensing Actors:Anna Blomeier, Steffi Kühnert, Lene Oderich  Language: German Subtitles: English
Beate wants to change her life. Dignosed with cancer the former profesional swimmer wants to go after her dream one last time, against the support from her family and friends she starts to achieve her long lost dream.
MOVIES 8:30pm 10:10pm, Block 3 – 100min 
LA BODA
 Best Short Film, 12min (Madrid, Spain)
Director: Marina Seresesky Actors: Yailene Sierra, Malena Alterio, Ileana Wilson, Language: Español
Subtitles: English
Mirta is Cuban and lives in Madrid. As many others immigrants she works in cleaning industry. Today at six o'clock her daughter is going to marry but nothing turns out as she hopes.
REZETA
 Best Feature Film, 85min (Mexico)
Director: Fernando Frías Actors: Rezeta Veliu, Roger Mendoza, Paulina Dávila Language: English/Spanish Subtitles: English
 Rezeta is a carefree 21 year old model. Born in Kosovo, she traveled the world through modeling and chose Mexico City as her new home. Her partying lifestyle changes when she meets Alex. She has to either commit to Alex and Mexico City, or continue with her whimsical, jet-setting life.
Afterparty at Saint Felix, 1602 N Cahuenga Blvd, Hollywood, CA 90028
Enjoy a special Evolution-Cocktail and listen to some tunes by DJ Local Files
When & Where

The Los Angeles Film School
6363 Sunset Blvd
Hollywood, CA 90028


Wednesday, August 27, 2014 from 4:00 PM to 11:00 PM (CEST)
Add to my calendar
Organizer
International Film Festival screening international, national and local Feature films, short films and documentaries.