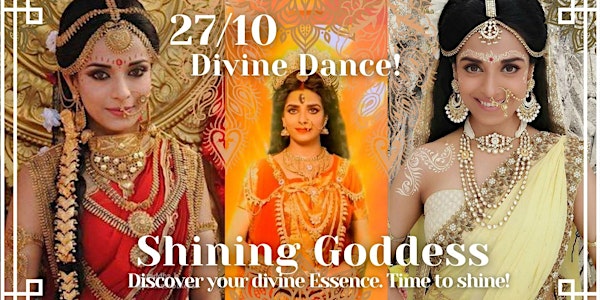 SHINING GODDESS. Dance ceremony. Discover your divine essence.
After the big dance of Kali and Parvati it is time for Goddesses to gather again! Time to dance, shine and connect with the divinity in us!
When and where
Location
De Roos 183 Pieter Cornelisz Hooftstraat 1071 BW Amsterdam Netherlands
About this event
𝗦𝗛𝗜𝗡𝗜𝗡𝗚 𝗚𝗢𝗗𝗗𝗘𝗦𝗦. 𝗗𝗮𝗻𝗰𝗲 𝗰𝗲𝗿𝗲𝗺𝗼𝗻𝘆. 𝗗𝗶𝘀𝗰𝗼𝘃𝗲𝗿 𝘆𝗼𝘂𝗿 𝗱𝗶𝘃𝗶𝗻𝗲 𝗲𝘀𝘀𝗲𝗻𝗰𝗲.
🍁 𝗔𝘂𝘁𝘂𝗺𝗻 𝗘𝗱𝗶𝘁𝗶𝗼𝗻. 𝗢𝗰𝘁𝗼𝗯𝗲𝗿 𝟮𝟳 🍁
𝐖𝐚𝐥𝐤 𝐢𝐧 𝐚𝐧𝐝 𝐫𝐞𝐠𝐢𝐬𝐭𝐫𝐚𝐭𝐢𝐨𝐧 𝟏𝟖:𝟑𝟎
𝐒𝐭𝐚𝐫𝐭 𝐨𝐟 𝐭𝐡𝐞 𝐜𝐞𝐫𝐞𝐦𝐨𝐧𝐲 𝟏𝟗:𝟎𝟎
📍 𝘋𝘦 𝘙𝘰𝘰𝘴, 𝐴𝑚𝑠𝑡𝑒𝑟𝑑𝑎𝑚
Have you heard about Goddess Golden Lakshmi? She is the Symbol of Abundance, of Vital energy and Power, and of Feminine happiness. She is usually represented in gorgeous Red dress, holding lotus flowers, a pot with gold, and sending blessings to the mankind.
However, Lakshmi has different shapes: devoted Sita, fearless Durga, wild and sacred Radha... In this dance ceremony we will be discovering the facets of Lakshimi in us, finding the unity of them. Because ...𝒊𝒕 𝒊𝒔 𝒕𝒊𝒎𝒆 𝒕𝒐 𝒔𝒉𝒊𝒏𝒆!
𝗣𝗿𝗲𝗽𝗮𝗿𝗲:
▪️ Dress - red, yellow, golden, sparkling!
▪️ A healthy sweet for the tea party after dance
▪️ All the golden or bling-bling shining jewelry you have! It is time to shine! ✨
𝗪𝗵𝗮𝘁 𝗶𝘀 𝘄𝗮𝗶𝘁𝗶𝗻𝗴 𝗳𝗼𝗿 𝘆𝗼𝘂:
▫️ Lot's of sparkles!
▫️ Dance ceremony
▫️ Tea - party and creativity!*
Places are limited!
𝗖𝗼𝗻𝘁𝗮𝗰𝘁: 📲 +31686324436 Feminine Temple
*If you dance, sing, paint, write poems, etc., or want to start doing it - tell us beforehand, the stage will be yours during the tea-party!
𝗖𝗼𝘀𝘁: 40€, Early bird 20€ for first 10 registrations!
--------
On October 13th we will have a special event
𝗧𝗛𝗨 𝟭𝟯/𝟭𝟬 𝟭𝟴:𝟯𝟬-𝟮𝟮:𝟬𝟬
🌿 𝗥𝗘𝗕𝗜𝗥𝗧𝗛 𝗢𝗙 𝗙𝗘𝗠𝗜𝗡𝗜𝗡𝗘 𝗣𝗢𝗪𝗘𝗥. 𝗪𝗼𝗺𝗯 𝗛𝗲𝗮𝗹𝗶𝗻𝗴 𝗖𝗲𝗿𝗲𝗺𝗼𝗻𝘆 𝗪𝗶𝘁𝗵 𝗦𝗵𝗮𝗺𝗮𝗻 𝗔𝗮𝘆𝗹𝗮. 💚
📍 De Roos*, 30€ https://bit.ly/3AZKU52
💥 Exclusive! Shaman Aayla will be in Netherlands only few days!
𝗚𝗶𝗳𝘁 𝘅𝟮 𝗲𝘃𝗲𝗻𝘁𝘀 𝗳𝗼𝗿 𝟮𝟱€! Together with Shaman Aayla we wish you to shine and to discover your Power in this season! For the first 5 women we make a big gift! You can join both events - Goddess dance and the Womb Healing Ceremony for only 25€! Choose this ticket in the ticket options.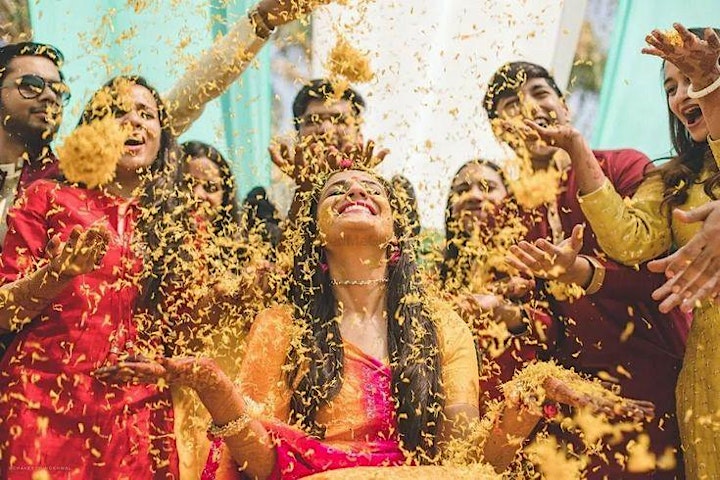 Join our Telegram Channel to receive inspiring music and other preparation tips!
https://t.me/FemTemple
This time we will also have Mehendi day before the event! Contact Diana about it.