VoicEssence Journey - through medicine music with Laor, you will discover your voice and the true essence of who you are. Music is love.
About this event
Every new day is an opportunity to connect and remember. What are the seeds you want to plant in the garden of your Universe? When is the last time you took time to discover your voice and the essence of your soul?
Which voice do we want to cultivate? What is the new music that arises? To align yourself with your true voice, you must first open your heart and listen.
Join me for this unique VoicEssence journey via zoom. A 2-day, intimate journey to heal your heart and get to know your own voice.
1st Journey
A new Vision: Creating a new vision through our voice and music. Following the river of our breath, remembering our natural voice and harmony. Grounding in the New Earth: Rhythms, Improvisation, Singing our prayers.Entering the forest of Love, singing ourselves NOW.
2nd Journey
Open up and Fly: Integrating the new language of breath and love, sharing our music with the community. Vocal Blessings and prayers. Sharing our songs and music. Through guided vocal meditations, breathing exercises, music tunes and improvisation journeys, we will plant new seeds in this new garden of Love.
What is VoicEssence?
VoicEssence is a Vocal-Breath journey where profound life-changing experiences can occur. Laor guides you to meet your deepest essence, life force and creativity through breath, sound and movement. It is a space where pure love rules, harmony prevails and magic happens.
Within a safe, playful and inspiring environment, Laor offers guidance through special breathing techniques, free movement, wild vocal expressions and improvisations. She shares her healing songs and co-creates new music rising in the moment with the group.
What to expect?
VoicEssence will transform and deepen your connection with yourself and your life. You will nurture self-love and compassion. You will feel divine music flowing. You will release negative patterns and pains, making space for new visions and manifestations. You will Re-member your cells, innermost self and the joy of being alive!
Participants say:
"I discovered that the Voice is the key to the soul and that by allowing sound and breath to travel through all of my cells I experience a feeling of awakening like nothing else I've ever experienced."
"This is truly a magical experience and Laor holds the key to many sacred secrets!"
Dates:
May 15th & 16th
Times: 10h - 12h30 then 13h15 - 15h CET
9h - 11h30 then 12h15 - 14h UK;
Course price: €110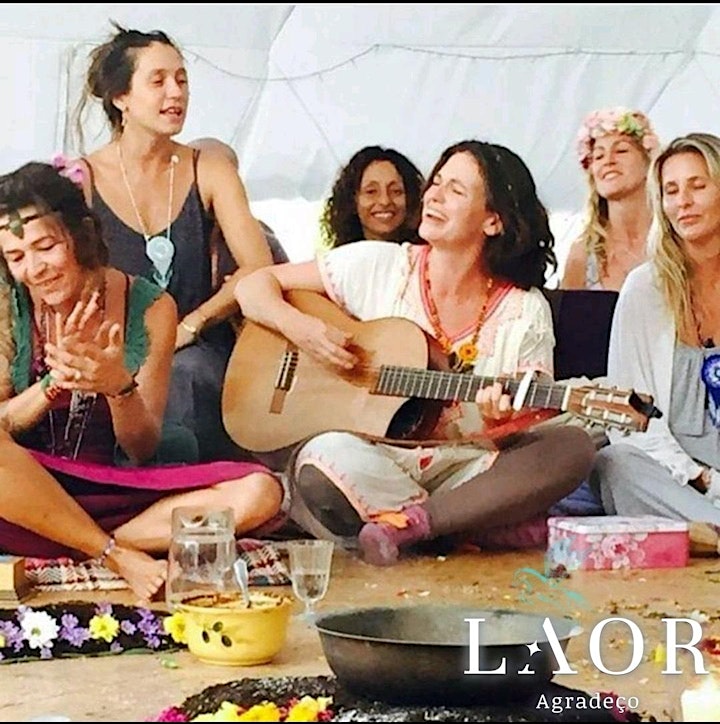 Enjoy the voice and medicine music from Laor at her latest Ceremonial Concert for the Spring Equinox.
VoicEssence will bring you to the (virtual) circle with Laor. She will guide you back to your soul, open your heart, remember your ancestors and discover your unique voice!
A truly magical journey!
Here is a peek into Sing Your Song VoicEssence Journey with medicine woman, voice alchemist and songstress Laor...see for yourself!
For more information: magic@laormusic.com
Organizer of Sing Your Song - VoicEssence Journey (Online)