'Sitges Comedy Club' is finally back!! Hosted by Chris Groves and featuring the best comedians from Barcelona and beyond! Reserve NOW!
About this event
We are so excited to be relaunching 'Sitges Comedy Club' in association with Sitges in English. It is our pleasure to present three brilliant comedians from Barcelona, and our regular host Chris Groves.
The setting for our comedy nights is once again El Nou Rusiñol, who have provided us with the perfect space to create a genuine comedy club atmosphere.
Our first show back will be in English. Come and have a great laugh and get in the pre-Christmas spirit!
Tickets are just €10 on the door, which includes a free drink! Due to limited space it is important to reserve your place on Eventbrite. There is no charge for this.
So let's bring the laughter back to Sitges! Come and join us! Silly not to ...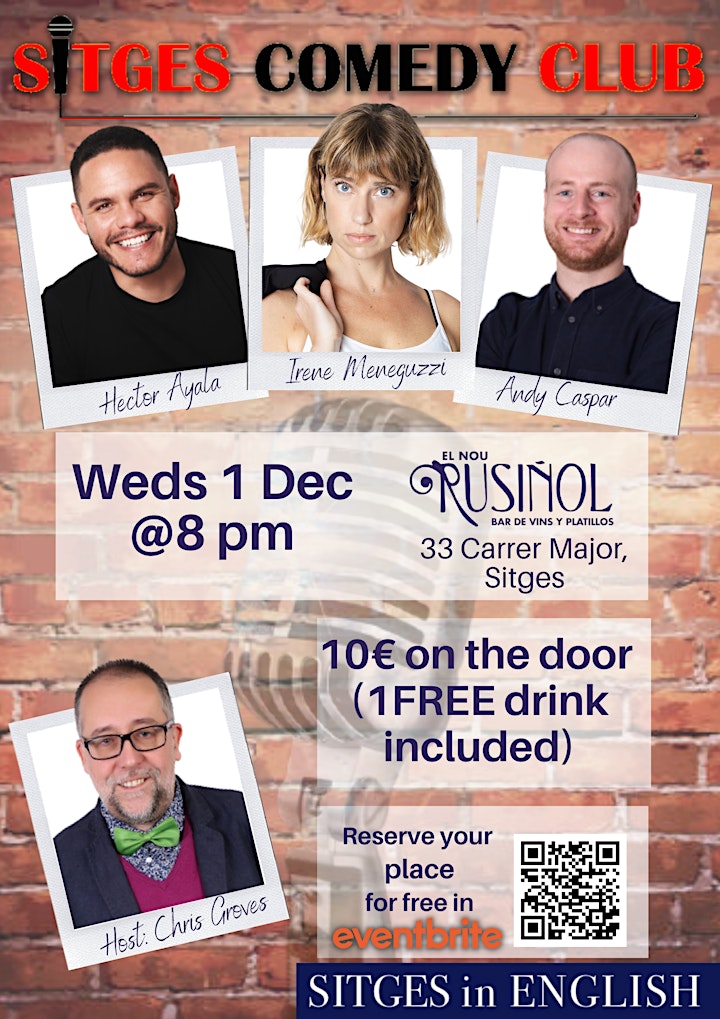 Organizer of Sitges Comedy Club