Larry Balboa & Charlie Narcotic son nuestros amantes del ritmo... acompañados por la mentes más desenfadas del entretenimiento: Esty Quesada
About this event
La entrada anticipada es válida hasta las 01:00, luego válida sin consumición. También habrán entradas físicas el día del evento en puerta.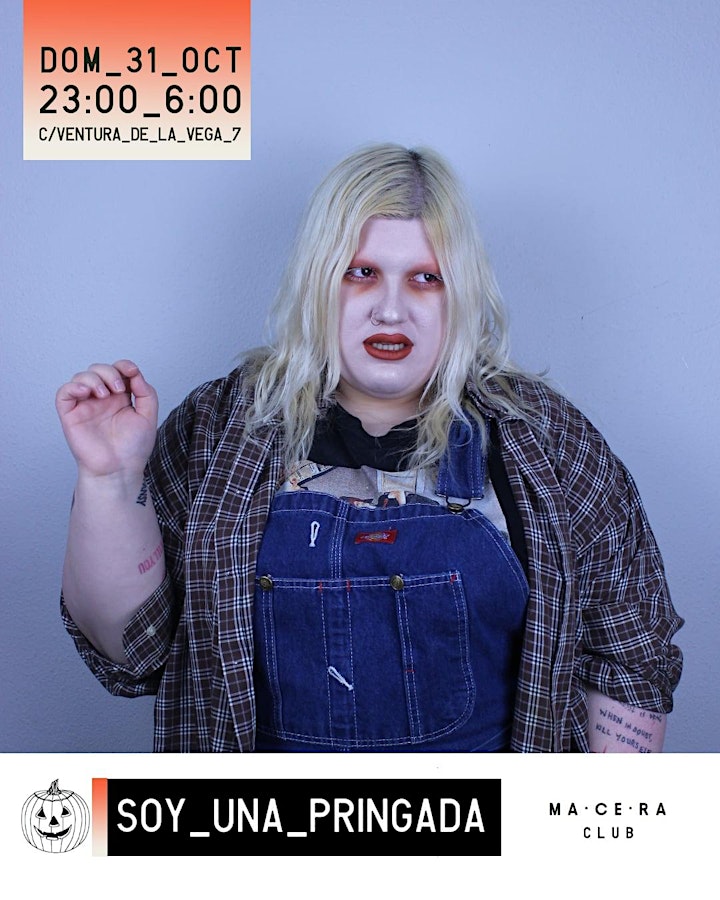 Esty Quesada aka Soy Una Pringada es, como su nombre dice, una pringada.
Pero también una freak, una puta gorda, una mala persona, una rockstar, una irreverencia en sí misma, una niña muda, una gilipollas, una personalidad de internet, una suicida, un ser amoral, una fan de The Smiths y ante todo, un error de dios. Por alguna extraña razón ha caído en gracia y ha salido de su cuarto donde se rajaba los brazos a Madrid para vivir sus sueños. Ha dirigido, escrito y protagonizado su propia serie, es actriz, pincha en discotecas, escribe libros y más cosas porque no puede parar de crear. Qué giro del destino para la niña que se escondía en los baños del colegio para desaparecer.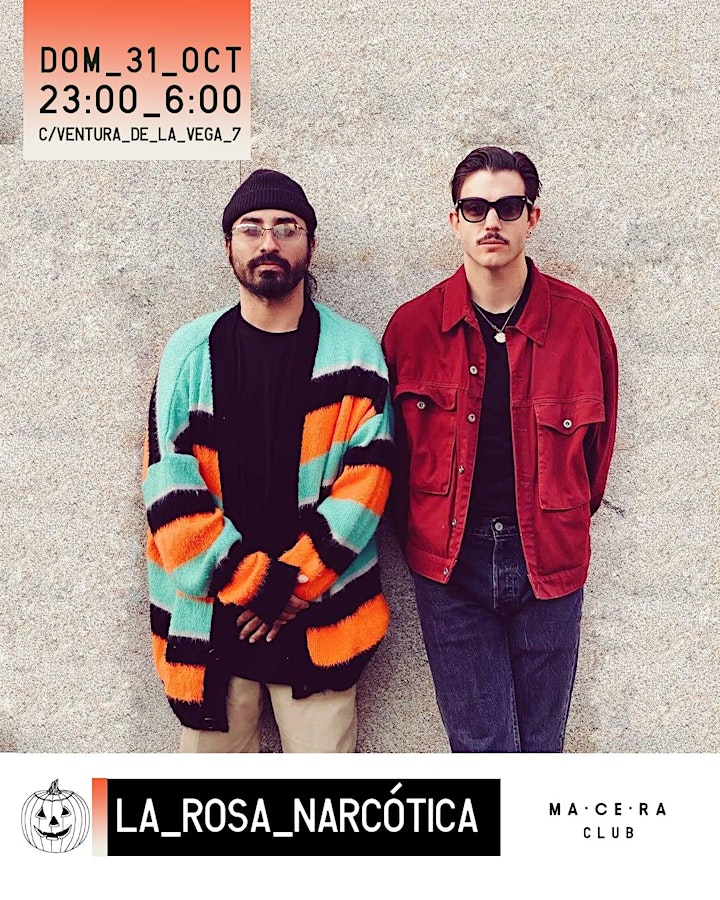 El dúo compuesto por Larry Balboa y Charlie Narcotic es la banda sonora actual de las fiestas alternativas más divertidas de Madrid. Un repaso por el pop de los 2000, el hip hop más retro, reggaeton playero.. sin dejar de pasar por alto las últimas novedades del panorama urbano actual. Desde Doja Cat, hasta Pussycat Dolls y pasando a Black Eyed Peas mezclado con C Tangana, Drake, Bizarrap, Nathy Peluso o Nelly Furtado.
Un viaje musical a través del tiempo que ya ha sonado en festivales como el FIB y en fiestas como GQ Men Of The Year 2019 y el Costa Social Club.
Organizer of SOY UNA PRINGADA & LA ROSA NARCÓTICA > Halloween @ MA·CE·RA club!!!!