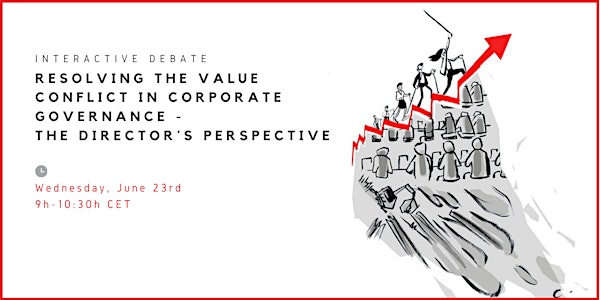 Special Session of Corporate Governance Research Workshop Online 2021
Resolving the value conflict in corporate governance in our interactive debate
About this event
Prominent researchers from Europe and the world gather every year in Barcelona at the Toulouse Business School (TBS) at the conference "Critical and Alternative Corporate Governance". This year, European policy makers and board members are also invited to an interactive discussion on value and value creation in board work.
We would like to invite our members to this European event. Welcome to share your perspective in the interactive dialogue and take part in perspectives from other board workers and policy makers in Europe, as well as researchers from around the world.
Please register here so that we can send you the Zoom link to the session. More information about the full program of the 8th GATG workshop in our web.