Interested in learning more about Spain's entrepreneurial ecosystem or implementing your entrepreneurial project in Spain?
About this event
Join us to gain insights into startup investment trends for 2021 and what IE University and the entrepreneurial ecosystem in Spain has to offer you!  
In this exclusive virtual event, we will be joined by two distinguished speakers: Alberto Sanz Serrano, Director of Financing and Investor Relations at Invest in Spain, and Iñaki Arrola successful entrepreneur and IE Professor,  Cofounder & Managing Partner at KFUND. 
They will share their knowledge about the burgeoning entrepreneurial ecosystem in Spain, guidance on how to navigate it and the Rising Up in Spain program, an initiative led by the government to attract high quality startups to Spain.  
Come and connect with fellow entrepreneurs, the IE Community, ask questions and get advice on how to take advantage of what Spain has to offer to you and your start-up.  
This event is brought to you in collaboration with ICEX INVEST IN SPAIN.
About the Speakers
Iñaki Arrola - Cofounder & Managing Partner at KFUND
Iñaki founded coches.com, a car classified business sold to Banco Santander and since 2009 he has been investing in internet startups, firstly as Business Angel and since 2012 as a Venture Capitalist. He currently leads one of the biggest Internet VC funds in Spain, K Fund, and also teaches "Corporate Governance" and "How to Finance your Start-up" at IE Business School.
Alberto Sanz Serrano - Director of Financing and Investor Relations at INVEST IN SPAIN
Alberto is a Spanish economist who has been working for the Ministry of Economy and Trade since 1998. He has been actively engaged in negotiating trade agreements and representing Spain's position both at the European institutions and the World Trade Organization. . In September 2020 he joined ICEX, the Spanish Trade and Investment Promotion Organization, where he currently serves as Director of Financing and Investor Relations within InvestinSpain.
Details of Event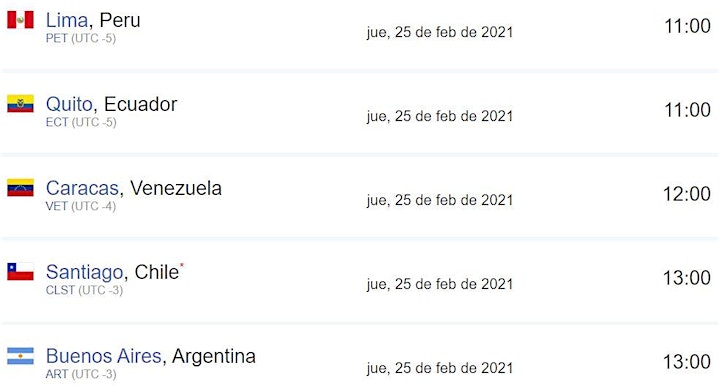 Organizer of Startup & Investment Opportunities in Spain - LATIN AMERICA