Enjoy a live Flamenco experience in Seville provided by professional artists.
About this event
Enjoy a live Flamenco experience and let yourself be enchanted by the rhythm of true Flamenco tradition. My incredible team, composed by an energetic dancer, a singer and a guitarist will perform the main styles and melodies of Flamenco music and won't leave you indifferent. Be welcome and feel integrated in this distinctive music environment, where you'll be able to deep-dive through the tales and facts of Flamenco. This close-to-you show it's an outdoor event in the evening. Our aim is to offer an intimate and safe concert in an unconventional space, allowing you to really taste the flavor of Flamenco. You will be able to ask questions at the end and won't have to worry about visibility.
Disfrute de esta experiencia cercana y en vivo de Flamenco y déjese seducir por el ritmo de la tradición auténtica. Mi gran equipo, compuesto por una talentosa bailaora, un guitarrista y una cantaora representará para usted los principales estilos de la música Flamenca y no le dejará indiferente. Sea bienvenido y siéntase integrado en este peculiar ambiente, al aire libre, donde ahondará sus conocimientos en los misterios del Flamenco, en un entorno seguro y agradable. El show tiene lugar al caer la tarde. Nuestro deseo es ofrecerle un concierto cercano e íntimo en un espacio poco convencional, permitiéndole probar el verdadero sabor del flamenco. Podrá preguntar sus dudas al final y no tendrá que preocuparse por la visibilidad.
FREQUENTLY ASKED QUESTIONS / PREGUNTAS FRECUENTES
• How do I get there? / ¿Cómo se llega?
It's just 7 minutes away walking from Macarena's Church (Basílica de La Macarena) in Sevilla's city center. We will meet you at the big wooden door 15 minutes before the show.
El tablao está en el centro de Sevilla, a solo 7 minutos andando de la Basílica de La Macarena. Nos reuniremos en la puerta de madera de San Luis 31 15 minutos antes del pase.
• Contact / Contacto: +34 618 378 660 (calls, WhatsApp) , instagram: @isa.alarconsanchez
• Do I have to print my ticket? / ¿Tengo que imprimir las entradas? No, you don't. No es necesario imprimir las entradas.
• How are you dealing with the Covid-19 situation? This is an outdoor safe experience, with proper ventilation. Using a mask correctly in all situations is imperative for every client. Hand sanitizing will be provided. If you end up not being able to come to the show, contact us so we can reschedule you for another day.
Ps: It doesn't include food or transportation. Please, meet us there15 minutes before the show. The show lasts for 1 hour . The use of mask covering nose and mouth is mandatory during the whole event (even when being outdoors).
Pd: No incluye comida o transporte. Por favor, lleguen 15 minutos antes de la hora citada. El show dura 1 hora . El uso de mascarilla cubriendo nariz y boca es obligatorio durante todo el evento (tanto en interior como en el exterior).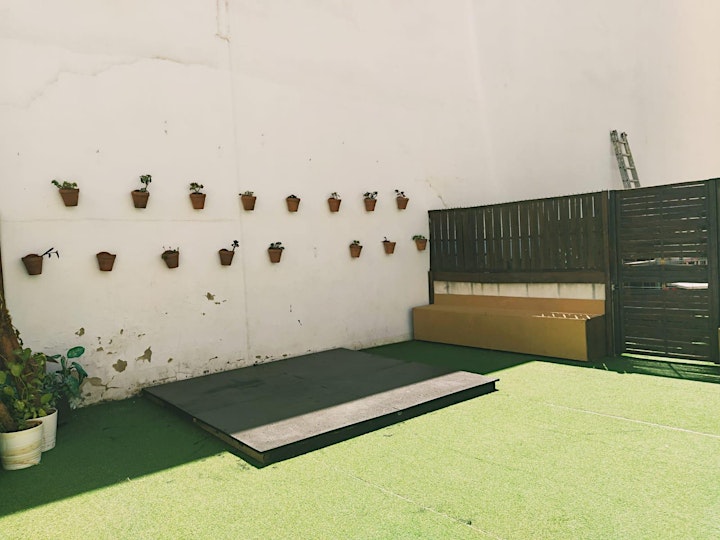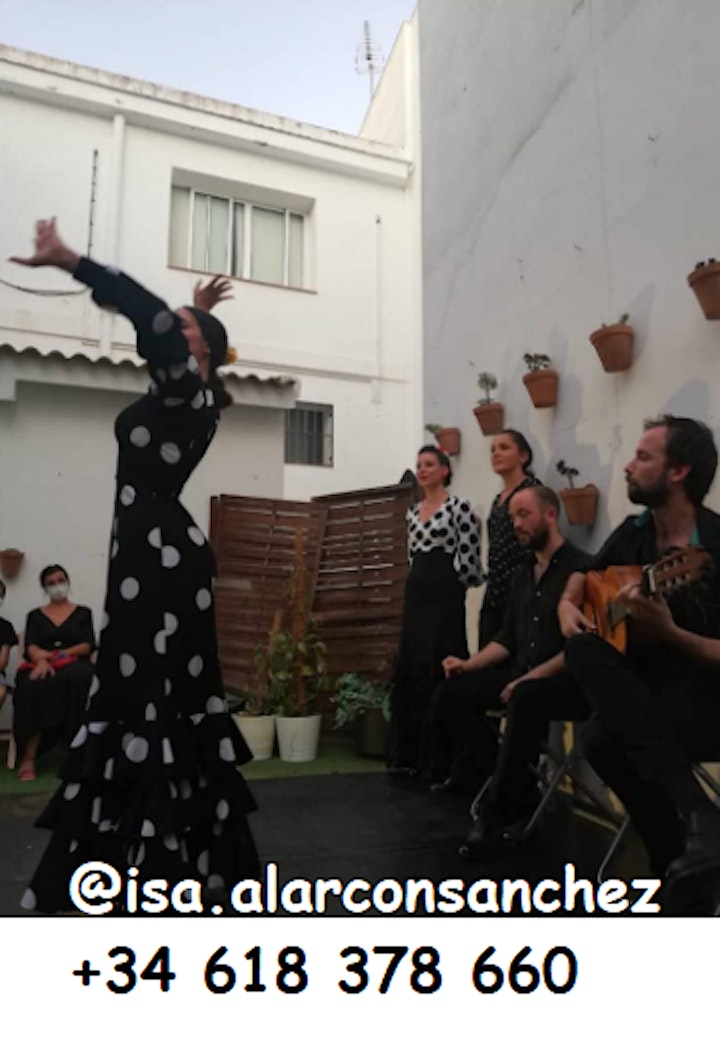 ***Presale: 10€
☎️ For reservations, you can call, sms or Whatsapp
+34 618 378 660 (English and Spanish) Text us through WhatsApp
You can DM on Instagram
@isa.alarconsanchez
📧 You can email us
isabelaarcon@gmail.com
You can come visit us at Flamencos por el Mundo, 10am - 1pm, monday to thursday:
Calle San Luis, number 31 (Wooden door)
***Ticket office: 12€