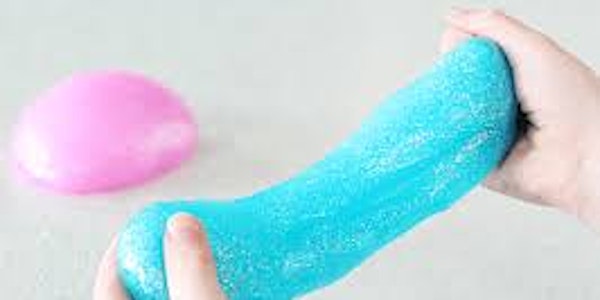 Taller De Slime (6-10)
¡En este divertido taller crearemos slime de colores! Ven a darle forma a tu slime y pasar una tarde genial y divertida mientras aprendemos.
Date and time
Thursday, February 2 · 6:30 - 8pm CET
Location
English Naturally 3 Rùa Leandro Diz #Portal 16 Interior bajo 36400 Porriño Spain
About the organizer
English acquisition Naturally - Adquisición de inglés naturalmente
Tú y yo aprendimos a hablar después de escuchar las voces de nuestros padres desde el momento en que pudimos hacerlo, dentro del útero de nuestra amada madre. Durante los primeros años de nuestras vidas es lo que hacemos: escuchamos, observamos y nos empapamos de todos los matices y ritmos de las voces que nos rodean en nuestras vidas. Cuando empezamos a hablar, no es en estructuras, sino como un experimento con el sonido, como vocalización de ideas, sentimientos y emociones. Por necesidad y deseo de comunicarnos con el mundo que nos rodea.

Sabemos que si vamos a emular la forma en que un niño aprende su lengua materna, tendremos que trabajar duro y superar los límites.

Soy consciente de que, si el idioma inglés se enseña solamente en el aula; en su formato estructurado actual de listas y fichas, será muy difícil para un niño que alguna vez sea capaz u obtenga la confianza necesaria para usar el idioma en situaciones del mundo real.

En English Naturally, hemos estado brindando clases de una manera muy natural, comunicativa, divertida y lúdica hasta la fecha; ya que estamos convencidos de que los niños aprenden mejor cuando se divierten. Sin renunciar a estos principios básicos, para el curso 2020/2021, presentaremos un enfoque mucho más holístico, global e integral para introducir el idioma en la vida de nuestros estudiantes.

No nos basta con seguir ofreciendo lo mismo de siempre. Se puede y se debe hacer mucho más y mucho mejor. En esto dedicamos nuestro trabajo. En asegurarnos de que estamos derribando los límites y las normas que nos mantienen estáticos. esforzándonos por la mejora constante.

El paquete de productos de English Naturally se ha elaborado cuidadosamente para garantizar que a cada uno de nuestros estudiantes se le ofrezcan las mismas increíbles experiencias y oportunidades, donde se les presente y se explore con ellos el inglés, a través de numerosas y variadas tipos de actividades, ambientes y estilos.

Se incorporará una variedad de medios y tecnologías diferentes para garantizar que su experiencia sea principalmente la vida en movimiento: y en segundo lugar, pero lo más importante, con los cinco sentidos comprometidos, un espacio en el que todos los aspectos de la vida cotidiana se experimenten y desarrollen en inglés.