Description
Technarte is a Conference where international artists and technologists show the most innovative artistic disciplines that use the technology as means of creation. This union between Art and Technology generates new reconnaissance fields, like Nano-art, 3D Printing, interactive installations, Art & Robotics, Bio-art, immersive 3D development, Mobile Art, smart materials and hyper-augmented reality, among others.
The goal of the Conference is being a forum of knowledge and diffusion in Art, Science and Technology, meeting students, academics, artists, technologists and professionals in different fields. It's a great opportunity to enjoy profesional networking, to complement or to increase your academic training, to look for new projects or ideas and to meet a large number of international artists, researchers and technologists.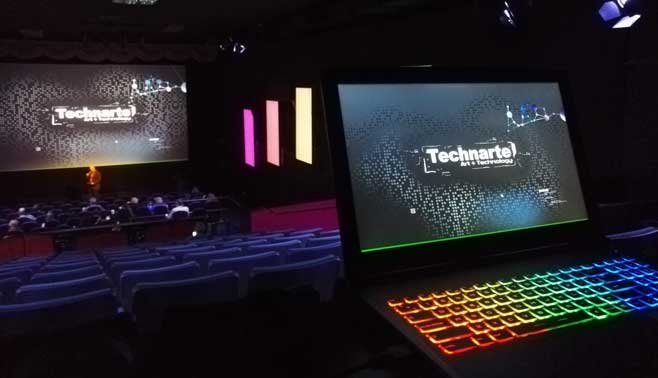 Confirmed speakers up to now for this edition at http://www.technarte.org/speakers/.