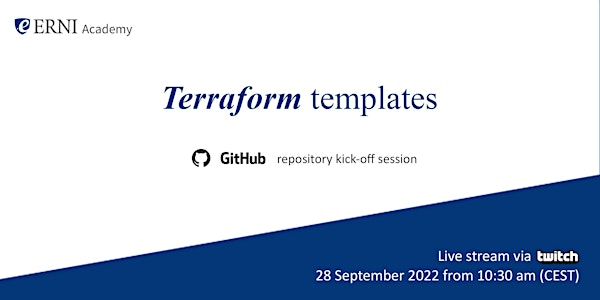 Terraform Templates Kick-off session
Get started with ERNI's Terraform Templates repository in GitHub
About this event
ERNI is now in GitHub!
Check out the kick-off session of our Terraform Templates repository in GitHub.
This repository is intended to have the infrastructure resources deployed in a Cloud vendor codified in HCL (Terraform) Files.
Currently, the infrastructure is hosted in Azure.
With this repository, you can deploy in a few clicks:
Azure App Service
Azure Function
Sonarqube hosted in Linux app service plan with docker compose and SQL server
Servicebus topics and queues
FREE tickets now available!
Speaker: Alberto Martín Casado
You can follow us on our Twitch channel: ERNI Academy