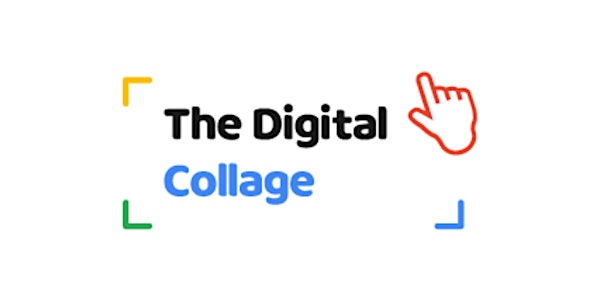 The Digital Collage
This workshop aims to understand, as a team and in an interactive and fun way, the environmental impact of the digital sector.
When and where
Location
Impact Hub Barcelona 113 Carrer del Doctor Trueta 08005 Barcelona Spain
Refund Policy
Contact the organiser to request a refund.
Eventbrite's fee is nonrefundable.
About this event
More than 13 000 people already took part in our Collage!
? WHY? Because the digital sector is already a bigger polluter than the entire civil flight industry and the development of more responsible practices are needed at individual, company and government levels.
☝ WHAT? The Digital Collage is a fun and educational workshop centred on collaboration and collective intelligence. The aim for the participants is to learn all matters around sustainability in our digital world and engage as the workshop outlines key actions that can be taken (at individual, collective but also company level).
✌ A true team building tool allowing participants to come together, and understand better the real challenges around digital technology on the environment.
☻ HOW? The workshop is divided into 2 main parts:
Comprehension: In teams of 4 to 8, the participants identify and then draw the links between the cards of the game to build a "Collage"
Solutions: An exercise with solutions' cards is proposed in order to stimulate exchanges, reflection and action towards sustainability in the digital
⇨ Based on solid data from IAE (International Agency for Energy), UN (United Nations), ADEME, Green IT, EcoInfo CNRS and the Shift Project's reports.
This workshop is already run in France and internationally, companies like Capgemini, Axa, BNP Paribas and Ubisoft have tested and deployed it.
Any further information on the website here: https://digitalcollage.org/
----
This public workshop is run on a voluntary basis. The price of your participation is 5€ this donation is intended for the non-for-profit organisation "La Fresque du Numérique".
This workshop is addressed to public, professionals are also accepted however as a maximum of 1 representative of the same company per workshop, and 3 maximum of the same company all public workshops combined. If you want more information on the professional aspects, please visit the page dedicated to companies on our website.
Please kindly note that you cannot make changes to your ticket. We would please ask you to ensure you can attend the workshop on the day and time booked, as the workshop is based on collaboration and group collective intelligence.