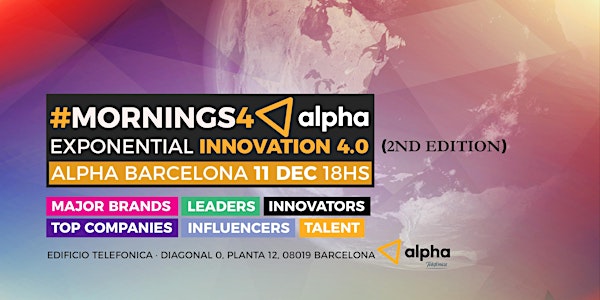 The Exponential Innovation 4.0 #Mornings4 Alpha (2nd Edition)
When and where
Location
Edificio Telefonica Plaça d'Ernest Lluch i Martin, 5 Planta 12 - Alpha Lab 08019 Barcelona Spain
Description
*After a successful 1st edition.
We only talk about important things. Everything that is shaping the world.
A premier learning, hangout, idea-sharing, and networking event hosted by Mornings4 and Alpha, bringing the best experts of the 4th Industrial Revolution in a day dedicated to promote the international and local ecosystem.
We focus on generating the best knowledge and disseminating it, providing value and the best networking. If you want to assist to one of the Best Knowledge + Networking Events in Barcelona, and get the most knowledge, this is your opportunity.
Free event of limited places.
Please sign up with your corporate email. We will give more priority to professional profiles.
Follow us in social networks to know about our events before anyone:
Mornings4.com | instagram.com/mornings4 | facebook.com/mornings4 | linkedin.com/company/mornings4/ | twitter.com/mornings4_0
Be one of Mornings4 Private Members
Do you have the talent and networking to be a world changer? Apply to be selected as member and get access to the Top Innovators Network, and meet us at the event.
5.45PM: The Event starts with Networking and Beers
6.15PM: Keynotes
7.45PM-8:30PM: Networking and more beers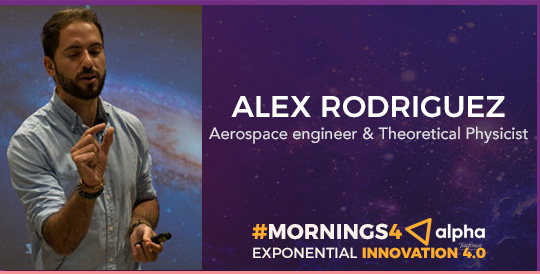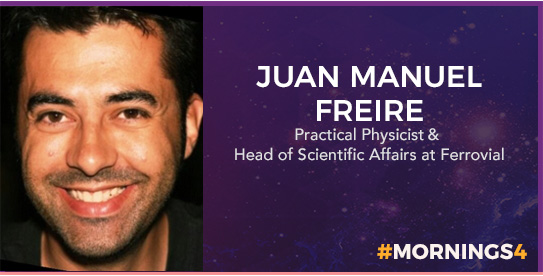 This is the event to be impressed
Both are experts in innovation. Alex is Theoretical Physicist and today works inside the Alpha Lab by Telefonica and Juan Manuel is the Practical Physicist, working as Head of Scientific Affairs at Ferrovial. So you will be impressed how fast the innovation goes worldwide from their brilliant point of view.
Networking and beers with top innovator world changers
Note: ID/DNI/Passport is need it for this registration. The ID is required to access to the tower who will be stored by Telefonica for 30 days, according to their security policy.