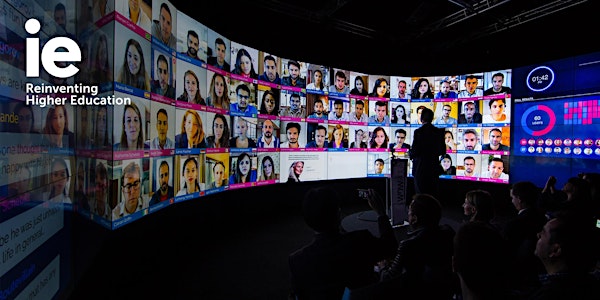 The Future of Digital Marketing
Online Master Class with IE Professor
About this event
Artificial Intelligence, Digital Twins, Internet of People, Brain-Computer-Interfaces, Metaverses... 
A profound dematerialization of the world is rapidly approaching, and the innovations it will bring for marketing departments will have deep consequences that anyone wishing to remain competitive should be able to foresee and understand.
In this online interactive Master Class with IE Professor Pedro Moreno de los Ríos we will analyze how exponential technologies are revolutionizing the world of marketing and affecting the way we solve day-to-day problems.
About the Speaker
Pedro Moreno de Los Ríos is a senior consultant in Digital Transformation and Marketing Technology, with ample experience in large multinationals (Atos, The Walt Disney Company, Ogilvy & Mather) and small and medium businesses, as well as start-ups. His expertise falls entirely in the area of designing relevant experiences for omnichannel prosumers across all industries.
Pedro is also a Ph.D. in communication and technology research candidate, as well as a professor at top universities and business schools across Europe. He currently holds a seat on IE University's Task Force for Immersive Learning and has been recognized by his students with many academic excellence awards over the past few years.