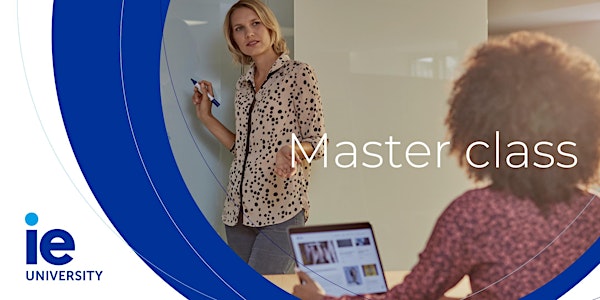 The Future of Society in the New Digital Environments
Hybrid Master Class in Medellín
When and where
Location
WeWork Medellín Calle 7D # 43 A 40 Medellín Colombia
About this event
The modern world has evolved and progressed by the underlying forces of technology as a byproduct of human thought processes, invention, and collaboration. Human intelligence has derived in a flux of constant innovation and exponential economic growth, bringing our species to comprehensive, overall prosperity leveraged with technology.
And now more than ever digital technologies, including AI and Web3, are shaping the way we live, consume, interact and communicate.  
Experiment what studying at IE feels like and learn more about the Future of Society in the New Digital Environments by joining us for this hybrid Master Class in Medellín, with IE Professor Adriana Hoyos.
(*) This Master Class will be taught in Spanish.
(**) The event will be offered in a hybrid format: you can connect online or attend in person.
We will also be offering face-to-face 121 informative sessions to those interested in finding out more about the programs, IE´s admissions process and financial aid possibilities.
These personalized chats are the perfect opportunity for us to know more about you and your academic and professional profile, and give you one-to-one advice regarding the program that best suits and fits what you are looking for! 
Monday, September 12th, 2022 | Info Sessions between 2:30 PM and 7:00 PM
Tuesday, September 13th, 2022 | Info Sessions between 10:00 AM and 1:00 PM.
(*) You can choose the slot that best suits your agenda to talk to an IE Colombia representative in the registration form.