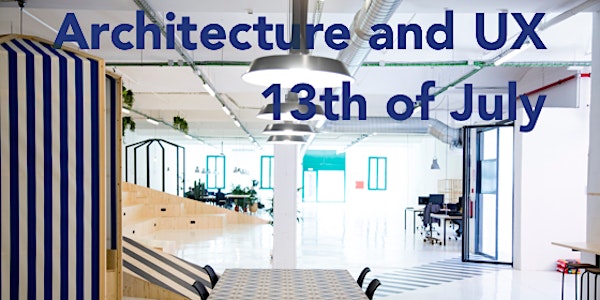 The Great Potential of Architects in the UX World
When and where
Location
Ironhack Carrer de Pamplona, 96 08018 Barcelona Spain
Description
DESCRIPTION
-Is there a relation between the architecture world and UX design?
- An architect, what percentage of his/her time devotes designing the User Experience while working on a building?
- Could working on UX design be a real professional opportunity for an Architect?
In Ironhack we believe that yes, this two worlds are related, and that's the reason why we do this event. We invite all the current and future architects to get to know the exciting world of UX/UI design.
Witness the real experiences and the transformation of an architect turned into a UX designer. X will come and talk about the process he's been into and also his enriching professional experiences.
Agenda:
18:30 Welcome

18:40 What is really UX/UI design and what's the relation with Architecture?

19:50 Transformation to UX Design and the day-to-day.

19:20 Jump to UX (UX/UI bootcamp at Ironhack).

19.30 Professional opportunities.

19:40 Networking
Come and figure out what one of the current 3 most demanded professions is about. And sure, boost your professional career!
See you next 13th of July!