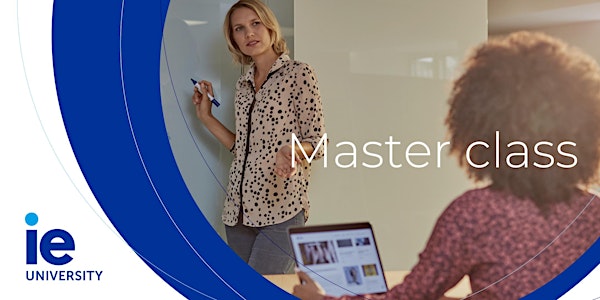 The new era of the financial industry and the challenge of its regulation
Join us for a Virtual Master Class about Blockchain, Crowdfunding and Fintech
About this event
In this Master Class, we will talk about topics that are in fashion such as Blockchain, crowdfunding and financial markets, and the new regulation that impacts them.
The financial industry and the securities markets are rapidly transforming offering new services and improving existing ones, motivated by the application of new technological solutions, such as Blockchain.
The application of technology in the financial sector is having a great impact, reducing costs and time, through the creation of platforms that allow the direct provision of services to investors without the need for a physical infrastructure. All the above means that professionals must be trained and have up-to-date knowledge about all these changes and new solutions.
We will cover the following topics:
Blockchain: the concept and the importance of it
Crowdfunding and its new regulation
Fintech industry
The new era of financial markets
About the Speaker
Gonzalo Navarro Ruiz - IE Professor | Legal and Compliance Director and Data Protection Officer at Portfolio Stock Exchange
Gonzalo has extensive experience of more than ten years working as a lawyer and advising in the commercial field, securities markets, and digital law, having led and participated in important and pioneering projects related to the use and application of disruptive technologies such as Blockchain and Artificial Intelligence.
He is a professor in artificial intelligence and innovation training programs in various educational institutions and also collaborates with specialized legal publications writing articles on new disruptive technologies.
Details of Event