Do you want to lead your organization into ANTIFRAGILITY?
About this event
TheCUBE and MTC are partnering to raise awareness on the importance of adopting an entrepreneurial mindset and innovation as a competitive advantage. Innovation is the key to business transformation, corporations must approach conflict as a collaborator, not an adversary.
The Radical Sessions will engage participants with the innovative ecosystem from MIT, one of the most prestigious universities in the world on technology and innovation.
>> Bill Autlet, Managing Director of the Martin Trust Center for MIT Entrepreneurship, will guide us on our journey through a series of monthly talks, webinars & workshops.
Season 1:
November
24/11/2020: Session 1 - Corporation: Innovate or Die
January
27/01/2021: Session 2 - Why Startup Frameworks Are Useful in Corporate Settings
February
23/02/2021: Session 3 - Effects of an Entrepreneurial Mindset
March
30/03/2021: Session 4 - What's New Within The New: Trends in The Startup Ecosystem
The sessions will start at 19:00 and will have a duration of 30 minutes.
Let's ignite your mind!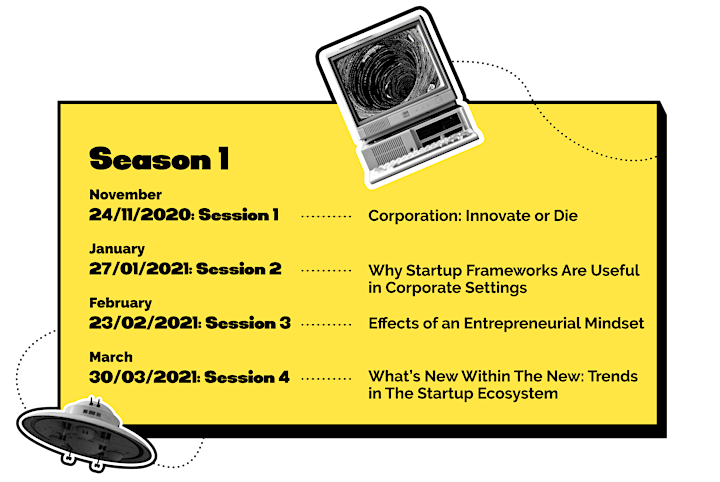 Organizer of The Radical Sessions