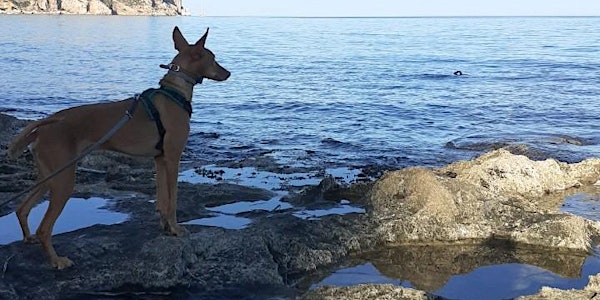 The Theory of Dog Training, how dogs learn
One-day course on How dogs learn and how we can become better teachers for them. Held in beautiful surroundings by Costa Blanca Dog Training
When and where
Location
Restaurante El Rancho Los Montesinos CV-943 03187 Los Montesinos Spain
About this event
Please Contact Angela Holt to get more details.
Angela: +34 696 42 67 83
9th September 9.30 am-4.30 pm
Come and join us for an exciting one-day seminar with Canine mental Health practitioner and Tutor Rebecca Hanlon, from Speak Dog. Rebecca has nearly 30yrs of experience in studying behaviour and this course brings together a wide variety of the knowledge Rebecca has obtained through training as a Person-Centered mental Health facilitator, Senior Mental Health Support Worker, Occupational therapy assistant, Canine Behaviorist, and professional dog trainer. This seminar will focus on many of the most up-to-date theories and methods that are being discussed in the science of dog training today.
But Rebecca believes that science does not need to disconnect us from our emotions and instead uses it to understand why both our and our canine friend's emotions should always be at the center of all we do. She not only teaches the science but also opens people's minds to the countless possibilities in the human/canine bond by thinking about ethics, connection, and relationships.
This course will cover
-The General Principles of Modern Dog Training
-The principles of classical and operant conditioning
-The Basics of Canine Behaviour
-The most successful teaching techniques
-Just because we can, does it mean that we should?
Whether you are someone who wants to become a dog trainer, work in a veterinarian clinic, shelter worker, groomer, dog walker, or simply a pet owner who is interested in the science of dog training and behavior modification, this course will provide you with new ways in supporting the dogs you share your life with.
-Rebecca is also doing a talk the following day on The Origins and Domestication of Dogs.
Who this course is for:
Up and Coming Dog Trainers
Pet dog professionals: Veterinary clinicians, shelter workers, volunteers, groomers, and dog walkers.
Pet dog owners with an interest in the science of dog training