Description
**** ¡¡IF YOUR LOOKING TO TAKE YOUR ADJUSTMENTS TO THE NEXT LEVEL AND HAVE MORE IMPACT THAN YOU EVER KNEW POSSIBLE …… THEN THIS IS EXACTLY WHERE YOU NEED TO BE!! ****
Come along to our
exciting

and informative technique seminar. Hosted by Dr. Ana Echeveste, who is not only a passionate, vitalistic and super busy chiropractor in Europe but is a true student of the Adjustment, so much so that she is a regular adjusment tutor and some the the biggest chiropracic colleges in the world

She will be running a seminar on the basic Thompson protocol. The Thompson Technique utilises a "Segmental Drop Table" to enhance the motion force imparted towards the segment or area to be adjusted. Dr. Thompson introduced the concept of adding motion by inventing a headpiece that would drop away as the adjustive thrust was applied to the vertebral segment. He was granted a patent in 1955 on his concept and thusly was born the Palmer-Thompson drop headpiece. Since the new idea was such a success, Dr. Clay then went on to invent a table with drop pieces for adjusting the dorsal, lumbar and pelvic area. This came about in 1957 and from there, the rest is history. Today there are numerous manufacturers of drop-piece tables used around the world.

In this workshop, you will learn
How to locate primary and secondary subluxations
How to increase your certainty in correcting subluxations
Hands-on practice with leg checks and adjusting
Practical exercises in communicating with patients about the importance of chiropractic, regular care, analogies that get to the patients, and increase retention
More tools to add to your experience as a DC/Student that you will be able to apply the next day to increase retention and enjoyment in practice
And everything you need to make a bigger change in your patients lives
SCHEDULE
- Friday: 5pm to 8pm
- Saturday: 9am to 5pm
* don´t worry, we will have time for a lunch break :) a short one to get the most out of our saturday session!!!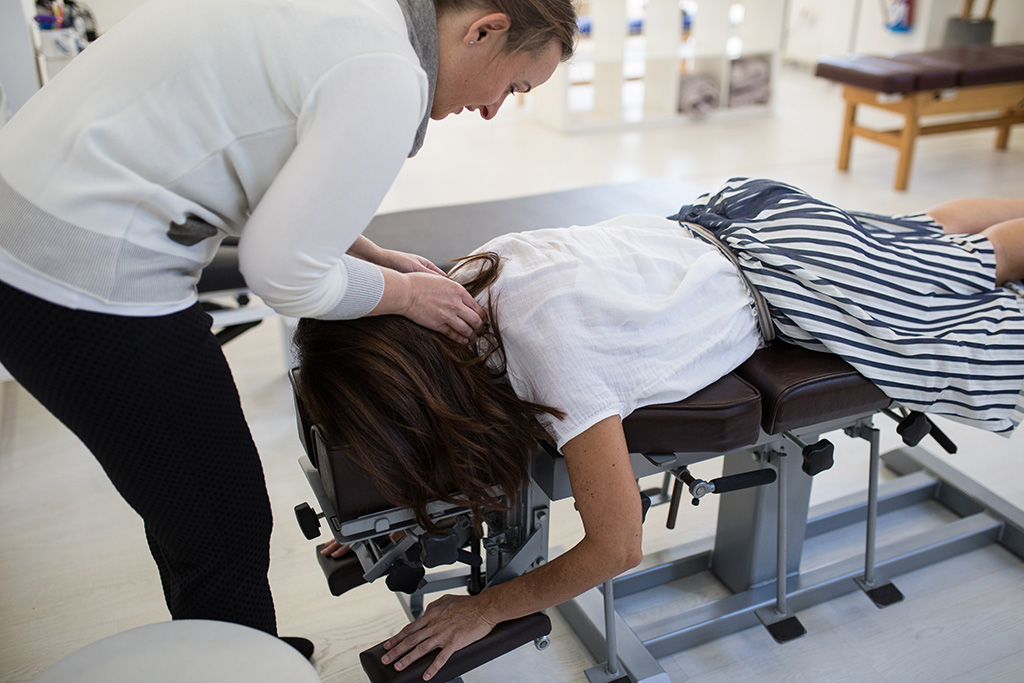 Still unsure…? Here's what past attendees to Dr. Ana's seminars have to say:
Dr Ana is an incredibly gifted teacher who knows the true power of chiropractic first hand. Even after 11 years in practice I was able to walk away from her course with new tools to communicate health and chiropractic to my clients, and a much more refined approach to Thompson technique. Her course has given me added confidence in both specificity and efficiency. I would recommend it to any chiropractor.
Dr Jessica Hambly
Ana's Thompson technique day was such a fun, value packed day. She's a natural teacher, I loved learning philosophy, practical time spent adjusting, her stories and wisdom. Her energy and passion is infectious. I can't wait to learn from Ana again. And I was also lucky enough to get an awesome adjustment off her
Dr Charlie Moult
"Ana came to share her expertise and weatlh of knowledge with us, educating us in the Thompson technique. Ana has an amazing ability to communicate and teach complex theories and practical protocols into easy managable bite size chunks. The morning was fun filled with high energy with lots of new skills learnt. Already looking forward to the next one."
Dr. Sarah Williams
I loved the Thompson workshop that Dr Ana taught. Dr Ana made the day entertaining and fun but most importantly she helped me remember why I trained to offer chiropractic. I cannot recommend Dr Ana's Thompson course enough!!
Dr Alun Walker