Description
We are entering the Fourth Industrial Revolution where technology is onmipresent and hyper-connectivity is becoming a societal challenge. Universal well-being and a need for a holistic approach to lifelong learning have never been more important. How can we best equip our youth to face future challenges? What skills are needed for someone born today to thrive in 2050? If we are in the midst of a learning revolution, how can we collectively shape a new paradigm for learning that is inclusive and accessible globally?
Learnlife, formerly known as Our Dream School, has brought together some of the most renowned changemakers and visionaries in education to address these and many other questions about the current state of learning and how to create meaningful learning experiences for all. We will be joined by the following thought leaders for a healthy, engaging and meaningful debate: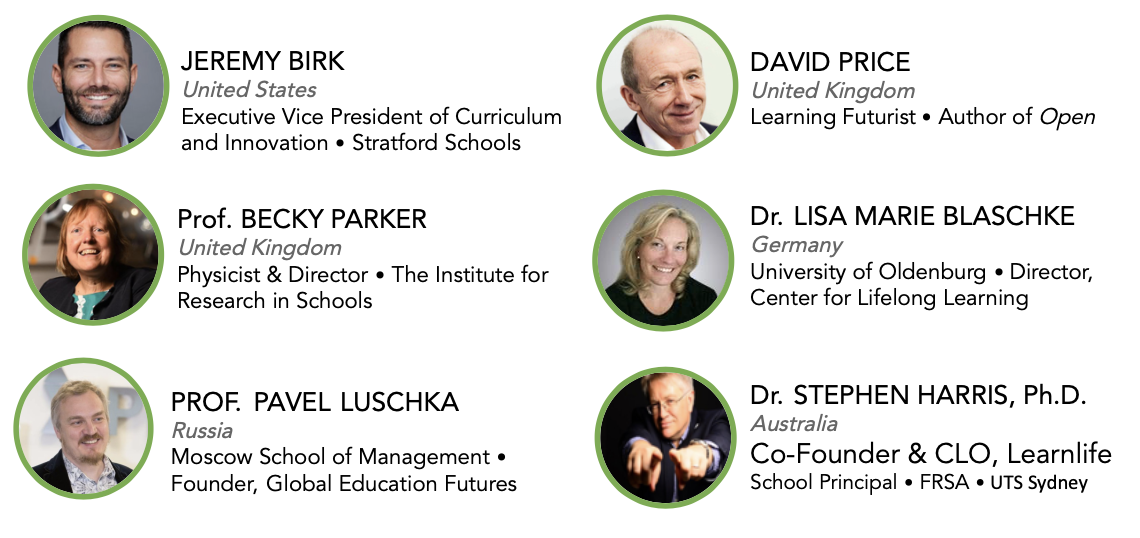 And more learning innovators to come...!
There is limited space, please register soon. All proceeds go towards student scholarships. The event will be held in English.
We look forward to you joining us.