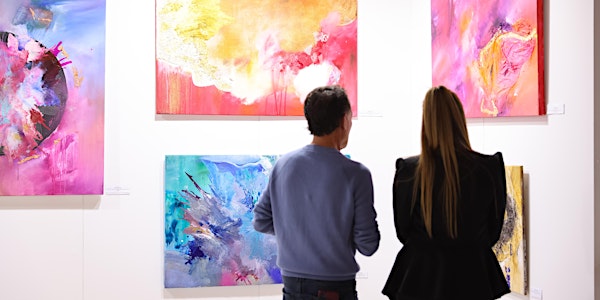 Tokyo Tower Art Fair
Tokyo Tower Art Fair is a 3-day contemporary art fair that presents artworks by leading and emerging international artists and galleries.
When and where
Location
Tokyo Tower 4 Chome-2-8 Shibakoen Minato City, Tokyo 105-0011 Japan
Refund Policy
Contact the organizer to request a refund.
About this event
2 days 1 hour

Mobile eTicket
From 10 – 12 March 2023, during the Tokyo Art Week, the Tokyo Tower Art Fair (TTAF) will hold its first edition in Tokyo, a hand picked selection of local, national and international exhibitors.
TTAF will be hold at the iconic Tokyo Tower, a communications and observation tower in the district of Minato, Tokyo, Japan, built in 1958. At 332.9 meters, it is the second-tallest structure in Japan. Over 150 million people have visited the tower.
TTAF is a 3-day satellite art fair to Art Fair Tokyo, the largest art fair in Japan and the oldest in Asia.
TTAF shows an exquisite selection of emerging and established contemporary artists and galleries from all around the world. Offers visitors an engaging environment in which to discover and collect the most compelling contemporary art.
TTAF is the definitive initiative that aims to highlight the city's global credentials in the art scene and brings together artists from around the world for an unmatched celebration of talent, creativity, innovation and cultural diversity.
The Tokyo Tower Art Fair is a public sales and trade fair. The annual art fair offers exhibition space and is a meeting point for gallery owners, collectors, artists and a public interested in art.
2023年3月10日~12日、東京アートウィーク期間中に、国内外から選りすぐりの出展者が集まる東京タワーアートフェア(TTAF)第1エディションが東京で開催される予定です。
TTAFは、東京のシンボルとも言える東京タワー(1958年竣工の展望台)内で開催されます。高さは332.9メートルで、日本で2番目に高い建造物として記録されています。これまでの歴史で1億5千万人以上の人々が東京タワーを訪れている有名スポットです。
TTAFは、日本最大かつアジア最古のアートフェアである「アートフェア東京」のサテライトイベントとして、3日間にわたって開催されるアートフェアです。
TTAFでは、世界各国から集まった新進気鋭のアーティストやギャラリーが、選りすぐりの優れた作品を展示します。来場者にとっては、魅力的な現代アートを発見し、収集することができる貴重な機会となっています。
TTAFは、東京のアートシーンが持つ世界的存在感を照らし、世界中からアーティストを集めて、才能、創造性、革新性、多様な文化を強調する祭典を目指す取り組みです。
東京タワーアートフェアは、一般向けの販売・見本市でもあり、毎年開催されるこのアートフェアの展示スペースは、ギャラリーオーナー、コレクター、アーティスト、そしてアートに関心のある一般の方々との交流の場となっています。